Wrinkle free Bed sheets
Early to bed; early to rise?. So as the saying goes. The military lives and breathes by this wise advice of the ancient. These guys are pretty serious and choosy about their sleep gear. A pair of comfortable rugged bedsheets go a long way in helping your soldier sleep. These low-maintenance wrinkle-free bed sheets are less of a hassle and guarantee more sleep hours for an exhausted soldier. They will surely be thankful for a thoughtful thoughtful gift.
Categories: Air Force Girlfriend, Army Girlfriend Gifts, Army Wives Gifts, Deployment Gifts for Friend, Deployment Gifts for Friend, Gift Ideas for Sailors on Deployment, Gift ideas for soldiers graduating basic training, Gifts for Military Mom, Home & Garden, Marines Girlfriend Gifts, Military Care Packages, Military Couples Gifts, Military Deployment, Must haves for Deployment, Navy Girlfriend Gifts, Thank You Gifts
Related products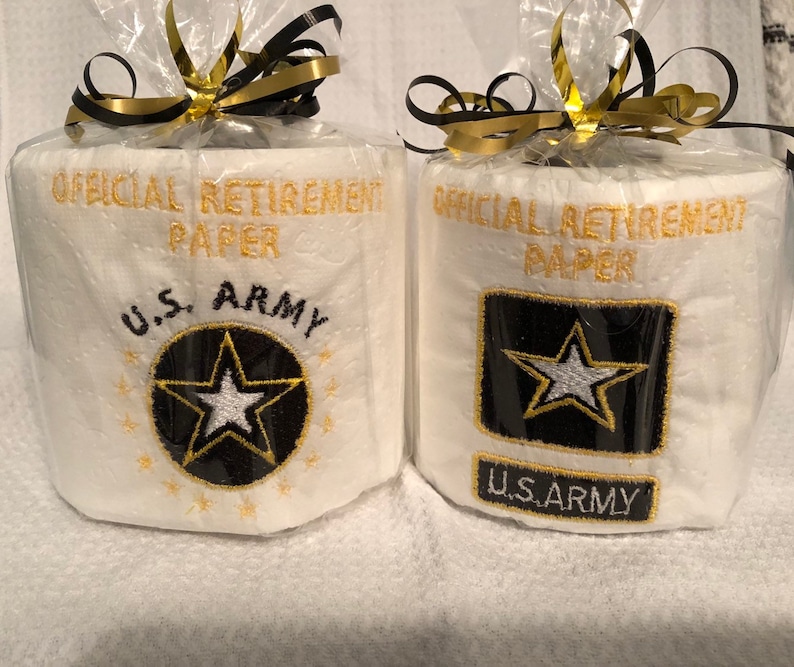 This is the very definition of a gag gift. Toilet paper rolls etched with your choice of service branch is bound to become the hit of the party. This handmade gift is just the kind of humor your soldier needs to lighten up the mood. Be that person who brings light into their life and tells them not to take everything so seriously.