Wrinkle free Bed sheets
Early to bed; early to rise?. So as the saying goes. The military lives and breathes by this wise advice of the ancient. These guys are pretty serious and choosy about their sleep gear. A pair of comfortable rugged bedsheets go a long way in helping your soldier sleep. These low-maintenance wrinkle-free bed sheets are less of a hassle and guarantee more sleep hours for an exhausted soldier. They will surely be thankful for a thoughtful thoughtful gift.
Categories: Air Force Girlfriend, Army Girlfriend Gifts, Army Wives Gifts, Deployment Gifts for Friend, Deployment Gifts for Friend, Gift Ideas for Sailors on Deployment, Gift ideas for soldiers graduating basic training, Gifts for Military Mom, Home & Garden, Marines Girlfriend Gifts, Military Care Packages, Military Couples Gifts, Military Deployment, Must haves for Deployment, Navy Girlfriend Gifts, Thank You Gifts
Related products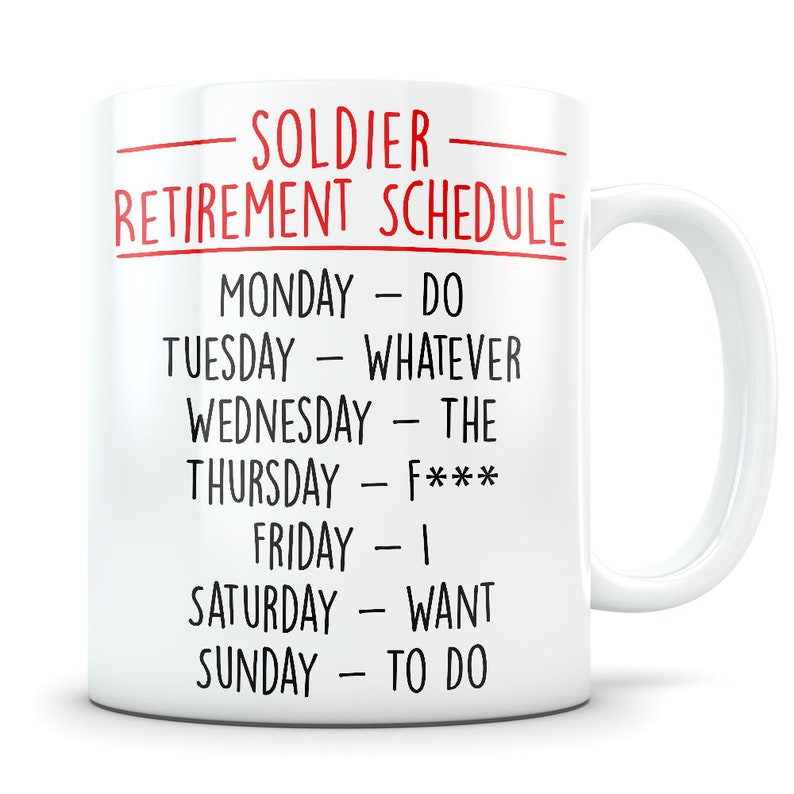 Make light-hearted fun of your retired soldier by telling them just how busy they are going to be. While at it, crack a few jokes about how the soldier was looking forward to this retirement just to do a whole lot of nothing.