USMC Esprit De Corps Lamp
If you were looking for the perfect USMC gift, congratulations! This is the one. This exquisite piece of art is everything the Marine corps represents. Beautifully sculpted EGA with Iwo Jima raising old glory. Table shade colored in Corps colors and features their cut values as well! To top it off, the front displays Semper Fi on a golden Plaque. This is not just a table lamp. It's a piece of art. Grab one while you can!
Categories: Birthday Gifts, Brother Gifts, Gift ideas for new marines, Graduation gifts, Grandparent Gifts, Home & Garden, Husband Gifts, Marine Corps Gifts, Patriotic Crafts Gifts, Retirement gifts, Table Decorations
Tags: deployment, general, graduation, her, holidays, PCS, promotion, retirement, watch
Related products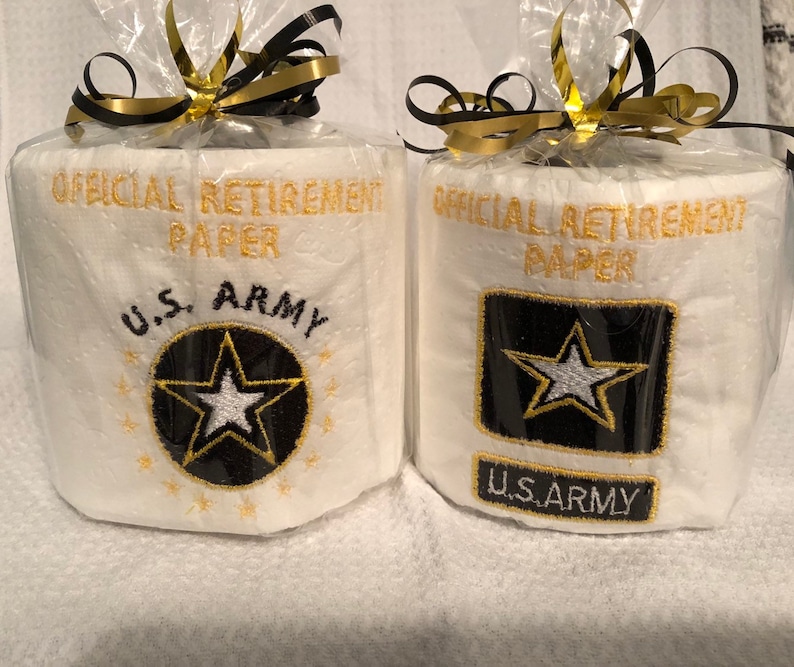 This is the very definition of a gag gift. Toilet paper rolls etched with your choice of service branch is bound to become the hit of the party. This handmade gift is just the kind of humor your soldier needs to lighten up the mood. Be that person who brings light into their life and tells them not to take everything so seriously.