USAF Air Force Portable Leather Casual Handbag
Carry the Air Force on Your Shoulder.
This casual but graceful shoulder handbag is a practical choice for everyday use.
The classic USAF logo puts an inspiring spin on the fashionable leather tote.
A waterproof and functional bag that can be taken shopping, work, or other daily activities.
Its 2 compartments and 1 zipper pocket will hold her purse, makeup, ipad, phone, and other necessities.
The best gift for your Air Force mom, daughter, girlfriend or friends.
Carrying around the USAF wings over her shoulder is guaranteed to make her smile.
Categories: Air force Gifts, Air Force Girlfriend, Anniversary gifts, Bags & accessories, Birthday Gifts, Gifts For Her, Going Away Gifts, Graduation gifts, Military Spouse Gifts, Retirement gifts, Travel bag, Women Accessories, Women's Handbags
Tags: air force, graduation, handbag, her, holidays, PCS, promotion, retirement
Related products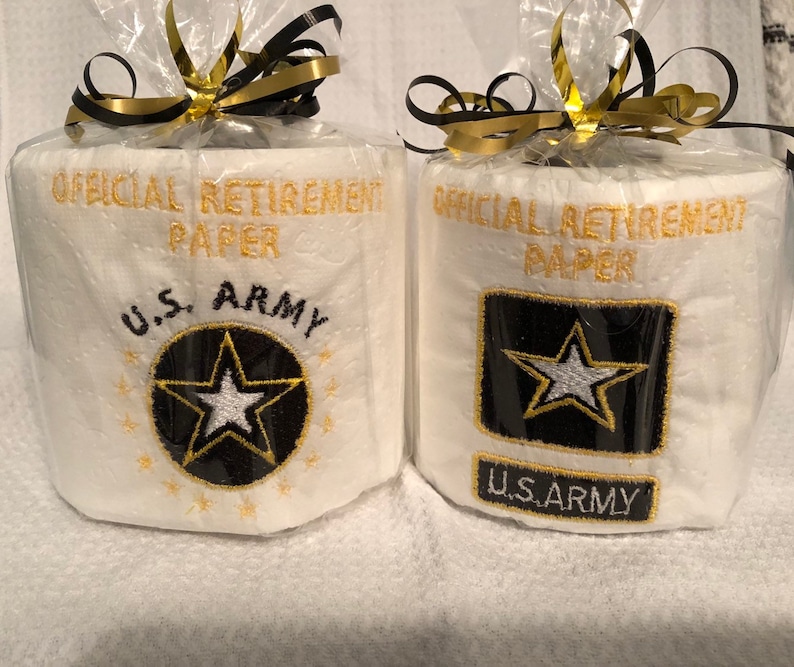 This is the very definition of a gag gift. Toilet paper rolls etched with your choice of service branch is bound to become the hit of the party. This handmade gift is just the kind of humor your soldier needs to lighten up the mood. Be that person who brings light into their life and tells them not to take everything so seriously.