USAF 14kt Gold Filled Miz PAH Pendant
A Gift from the Lord. Long-distance relationships can be tough at times. It's the powerful bond of love between you both, which will keep you connected when your partner is out on duty. The 14kt Gold Mizpah medal will represent your unbreakable bond, and keep your hearts close for as long as God is watching over you. The pendant makes sure that no matter how far away you are, you will always be together.
Categories: Air force Gifts, Air Force Girlfriend, Anniversary gifts, Bags & accessories, Birthday Gifts, Fashion Jewelry, Fourth of July, Gifts For Her, Going Away Gifts, Graduation gifts, Independence Day, Memorial day, Military Spouse Gifts, Military wedding, Retirement gifts, Thank You Gifts
Tags: ciggs & tobacco, deployment, general, him, holidays, PCS, promotion, retirement
Related products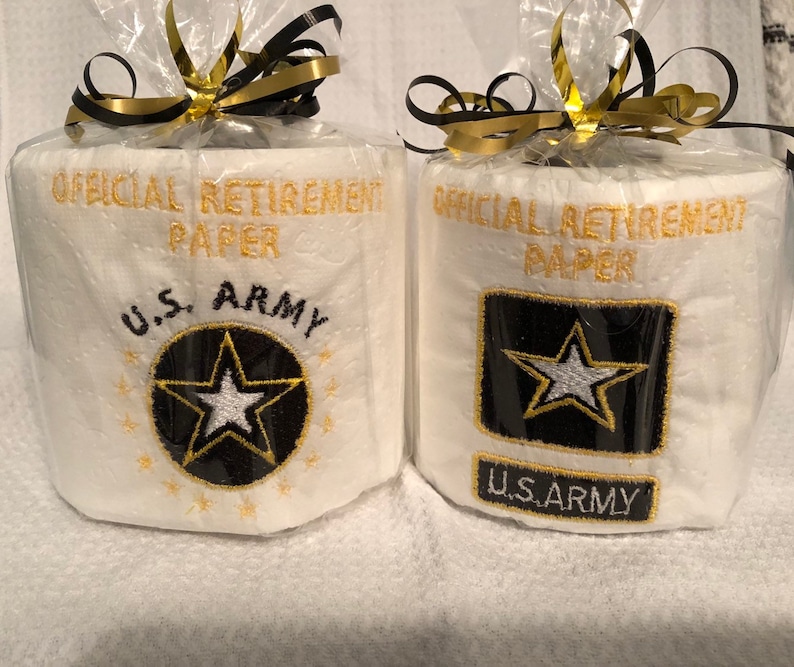 This is the very definition of a gag gift. Toilet paper rolls etched with your choice of service branch is bound to become the hit of the party. This handmade gift is just the kind of humor your soldier needs to lighten up the mood. Be that person who brings light into their life and tells them not to take everything so seriously.