US Navy Tabletop Accent Lamp
Honor your sailor. Your sailor is an asset to the country, and their patriotism is not to be taken lightly. Let them feel special and honor them with this US Navy Tabletop Accent Lamp. Order one today to present to your warrior and see how they'll love the stunning collectible. With a handcrafted sailor from WWII and a 22K gold-plated ship wheel with the emblem of the US Navy, it's truly a masterpiece in itself.
Categories: Gift ideas for military promotion, Gifts For Her, Gifts For Him, Gifts for Navy Retirement, Going Away Gifts, Graduation gifts, Grandparent Gifts, Military Girlfriend Gifts, Military wedding, Naval academy graduation gifts, Navy Boot Camp graduation gifts, Navy Gifts, Navy Girlfriend Gifts, Patriotic Crafts Gifts, Retirement gifts, Table Decorations
Tags: book, graduation, her, him, holidays, navy, PCS, retirement
Related products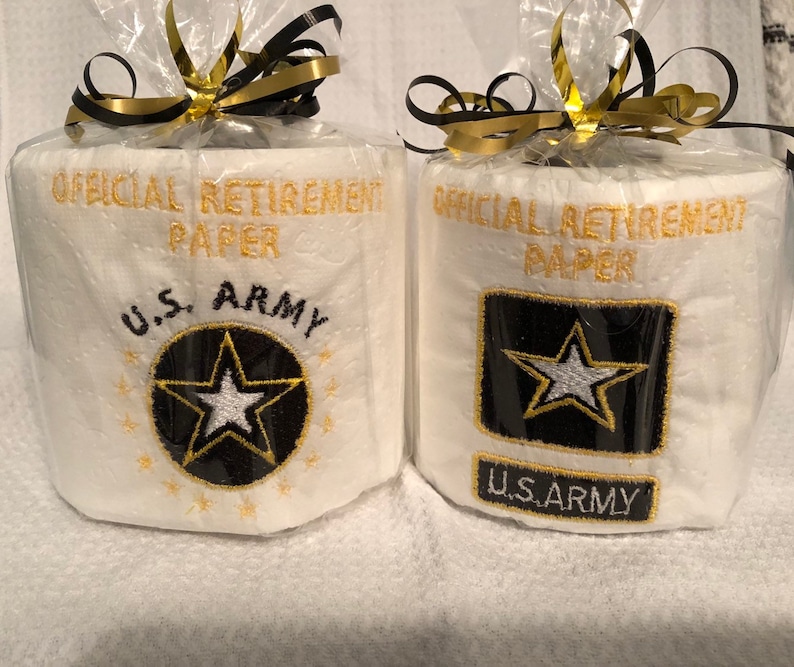 This is the very definition of a gag gift. Toilet paper rolls etched with your choice of service branch is bound to become the hit of the party. This handmade gift is just the kind of humor your soldier needs to lighten up the mood. Be that person who brings light into their life and tells them not to take everything so seriously.