US Navy Cufflinks Blue Cuff Links
Dress in style. If your retiree likes to dress in style or even if they don't already, you need to help them out! What would complement a three-piece suit for any formal occasion best is this Cufflinks Inc. Men's Enamel US Navy Cufflinks. Get them these gold-tone cufflinks with US Navy motif on its enamel center so that everyone can know what a fantastic career they have had.
Categories: Anniversary gifts, Birthday Gifts, Brother Gifts, Clothing, Fourth of July, Gifts For Him, Gifts for Navy Retirement, Going Away Gifts, Graduation gifts, Grandparent Gifts, Husband Gifts, Independence Day, Memorial day, Men's Formalwear, Military Spouse Gifts, Military wedding, Naval academy graduation gifts, Navy Boot Camp graduation gifts, Navy Gifts, Patriotic Crafts Gifts, Retirement gifts, Thank You Gifts, Welcome home from deployment gifts
Tags: drink glass, graduation, her, him, holidays, marines, PCS, promotion, retirement
Related products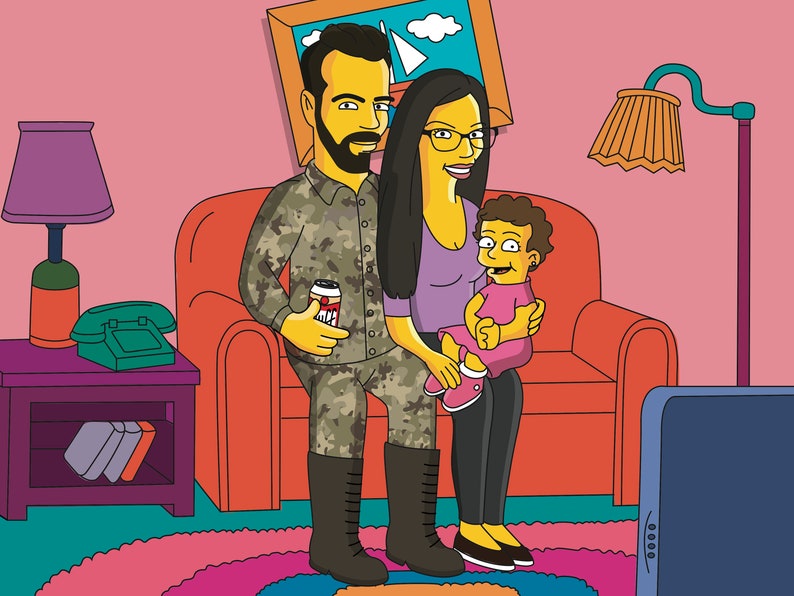 Who doesn't love Simpsons? It's a TV show that is loved by all. Especially as they introduce real-life characters in their show, one wonders how they will look like one of the characters? You wait is now over! Use this fantastic service to turn your favorite soldier into a Simpsons character. Completely customizable, this portrait us sure to spread some good laughs and a sure place on the wall of their home.