US Navy Cufflinks Blue Cuff Links
Dress in style. If your retiree likes to dress in style or even if they don't already, you need to help them out! What would complement a three-piece suit for any formal occasion best is this Cufflinks Inc. Men's Enamel US Navy Cufflinks. Get them these gold-tone cufflinks with US Navy motif on its enamel center so that everyone can know what a fantastic career they have had.
Categories: Anniversary gifts, Birthday Gifts, Brother Gifts, Clothing, Fourth of July, Gift ideas for military promotion, Gifts For Him, Gifts for Navy Retirement, Going Away Gifts, Graduation gifts, Grandparent Gifts, Husband Gifts, Independence Day, Memorial day, Men's Formalwear, Military Spouse Gifts, Military wedding, Naval academy graduation gifts, Navy Boot Camp graduation gifts, Navy Gifts, Patriotic Crafts Gifts, Retirement gifts, Thank You Gifts, Welcome home from deployment gifts
Tags: drink glass, graduation, her, him, holidays, marines, PCS, promotion, retirement
Related products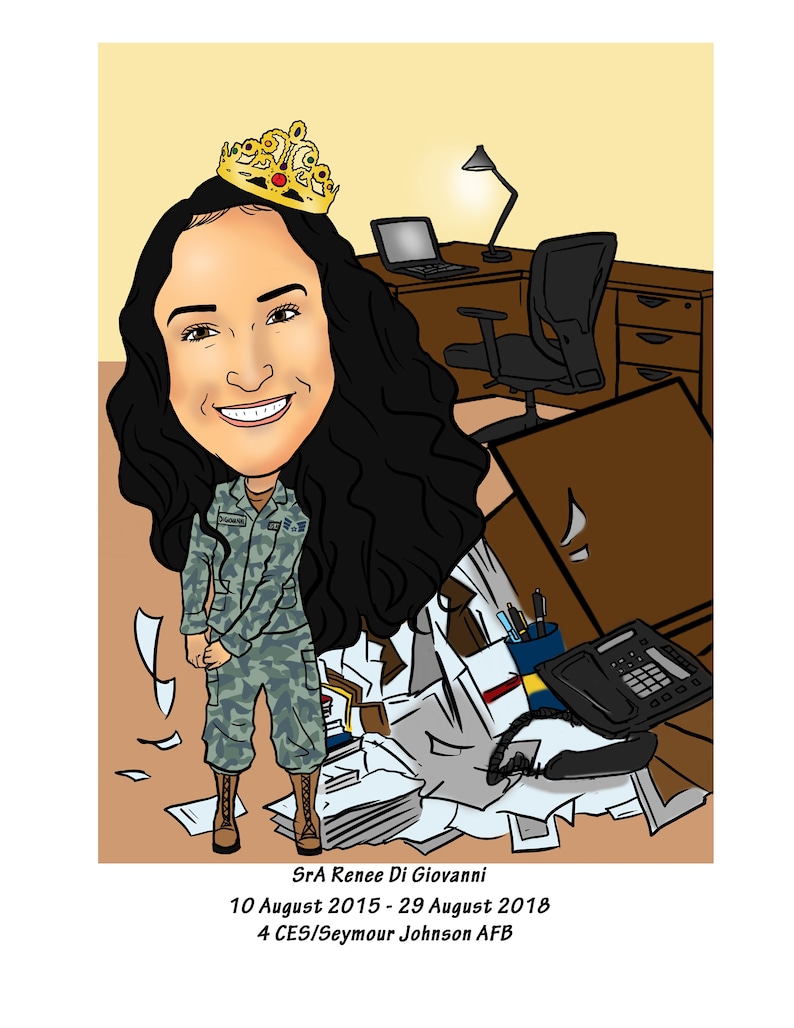 As they say, handmade stuff is gold these days, and what if you can gift your soldier their very own hand-drawn Caricature? You can customize it any way you like it and recreate a funny memory from the past which brings smiles on your soldier's face. Frame it, wrap it and gift it, your soldier is going to love you for this sweet & funny thought.