US Marine Corps Medallion Desktop Box
One of the finest desktop accessories here is this USMC desktop box. Made a 100% in the USA, this is made with Cherry wood and comes with a brass lock & key. The USMC die cast medallion fixed firmly on top looks like a crown jewel. Its classy look make it the perfect eye candy on your Marine's desk at home or at office. If you want a small, classy and durable gift, look no further.
Categories: Birthday Gifts, Brother Gifts, Gift ideas for new marines, Gifts For Him, Gifts that support veterans, Going Away Gifts, Graduation gifts, Grandparent Gifts, Home & Garden, Husband Gifts, Marine Corps Gifts, Memorial day, Military Retirement gifts for spouse, Military Spouse Gifts, Retirement gifts, Souvenirs, Table Decorations, Thank You Gifts
Tags: air force, bracelet, deployment, graduation, her, holidays, PCS, promotion, retirement
Related products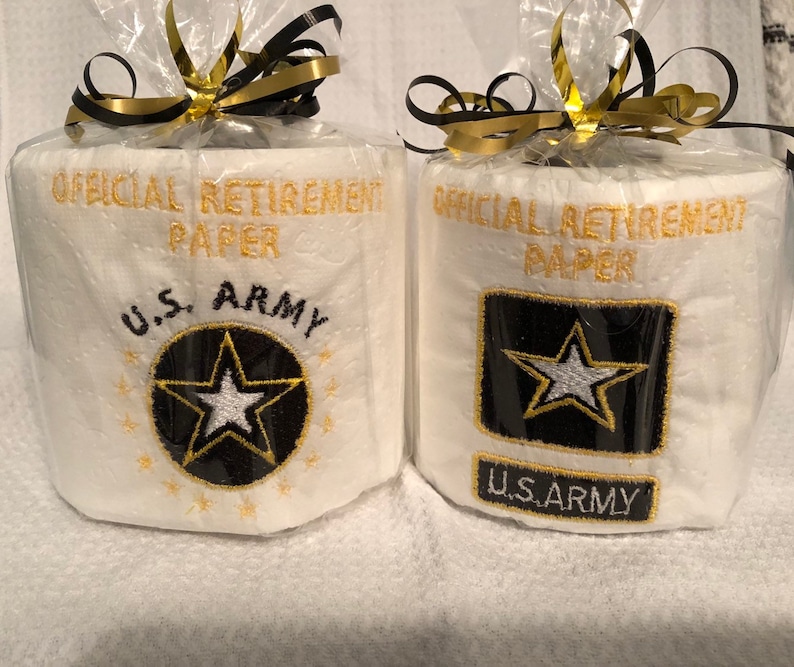 This is the very definition of a gag gift. Toilet paper rolls etched with your choice of service branch is bound to become the hit of the party. This handmade gift is just the kind of humor your soldier needs to lighten up the mood. Be that person who brings light into their life and tells them not to take everything so seriously.