United States Navy Shipwheel Plaque
Your Navy man/ woman is retiring from a prestigious career; let them carry the glory through the rest of their life. Go get for them this United States Navy Shipwheel Plaque to remind them that they were once a sailor! Embedded with a US Navy gold medallion with anchors on the side, it will make an excellent display for their mantlepiece or showcase.
Categories: Birthday Gifts, Gifts for Navy Retirement, Naval academy graduation gifts, Navy Gifts, Navy Girlfriend Gifts, Patriotic Crafts Gifts, Personalized Gifts, Retirement gifts, Wall Decorations
Tags: her, him, navy, plaque, retirement
Related products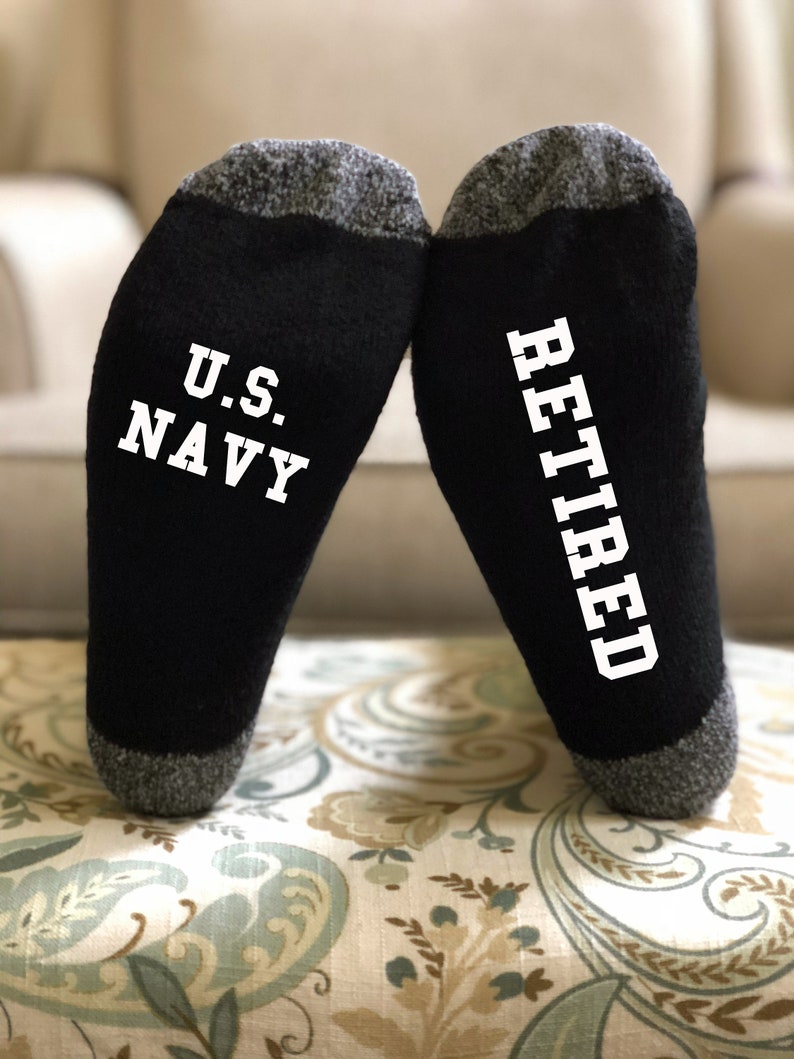 Everyone tells a retired soldier to kick back and relax after retirement. Be the one who has got their back when they do so by gifting them these warm and fuzzy novelty socks. In addition to keeping them warm, whenever anyone approaches your sailor intending to bother them, he can read the bottom of their socks and scram.