United States Navy Shipwheel Plaque
Your Navy man/ woman is retiring from a prestigious career; let them carry the glory through the rest of their life. Go get for them this United States Navy Shipwheel Plaque to remind them that they were once a sailor! Embedded with a US Navy gold medallion with anchors on the side, it will make an excellent display for their mantlepiece or showcase.
Categories: Birthday Gifts, Gifts for Navy Retirement, Naval academy graduation gifts, Navy Gifts, Navy Girlfriend Gifts, Patriotic Crafts Gifts, Personalized Gifts, Retirement gifts, Wall Decorations
Tags: her, him, navy, plaque, retirement
Related products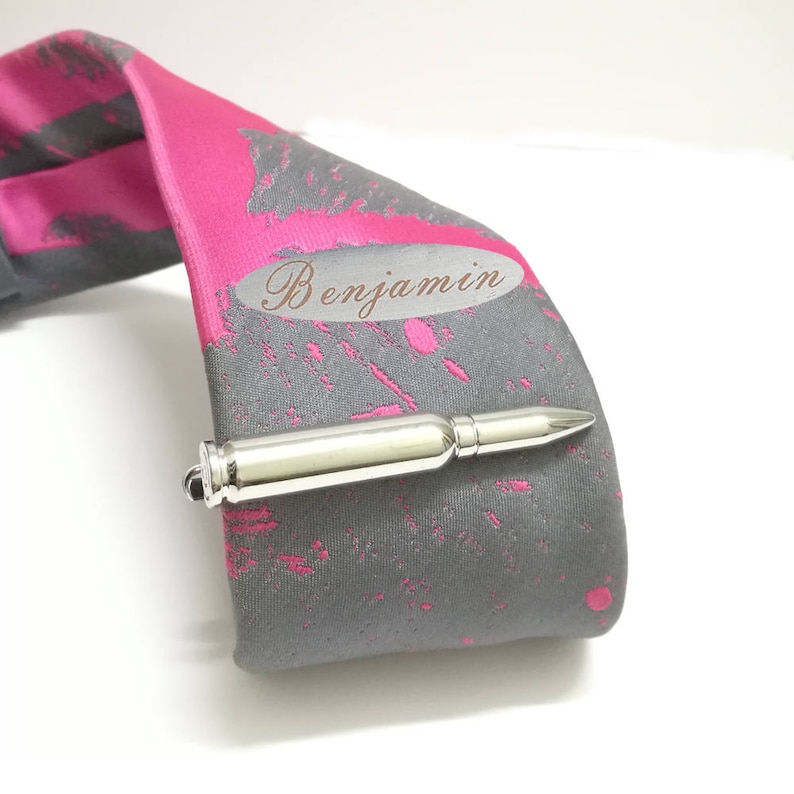 Suits are the armour of modern day man. Every man should own a few of the classics. As expected no suit is complete without a tie. A tie's elegance is further enhanced by a suitable tie clip. Here is where this awesome silver bullet tie clip comes in. When your soldier snaps on this clip to his tie, the clip will speak for its self. Built with the finest materials, the clip can be personalized with your soldier's name. Small, elegant and a perfect gift for the perfect gentleman.