United States Navy Porcelain Stein
Symbol of excellence. Their glorious career in the US Navy isn't something that your mariner needs to keep locked away. Showcase their excellence, display their patriotism, and get them this United States Navy Porcelain Stein With Sculpted Medallion. It's a beautifully handcrafted collectible with a 22K gold plated US Navy medallion, making it a perfect gift item for anyone who is linked to the US Navy.
Categories: Anniversary gifts, Birthday Gifts, Food & drinks, Food Gifts, Fourth of July, Gift ideas for military promotion, Gifts For Her, Gifts For Him, Gifts for Navy Retirement, Going Away Gifts, Graduation gifts, Grandparent Gifts, Independence Day, Memorial day, Military Girlfriend Gifts, Naval academy graduation gifts, Navy Boot Camp graduation gifts, Navy change of command gifts, Navy Gifts, Navy Girlfriend Gifts, Patriotic Crafts Gifts, Souvenirs, Table Decorations, Wine Time Gifts
Tags: graduation, her, him, holidays, navy, promotion, retirement, stein
Related products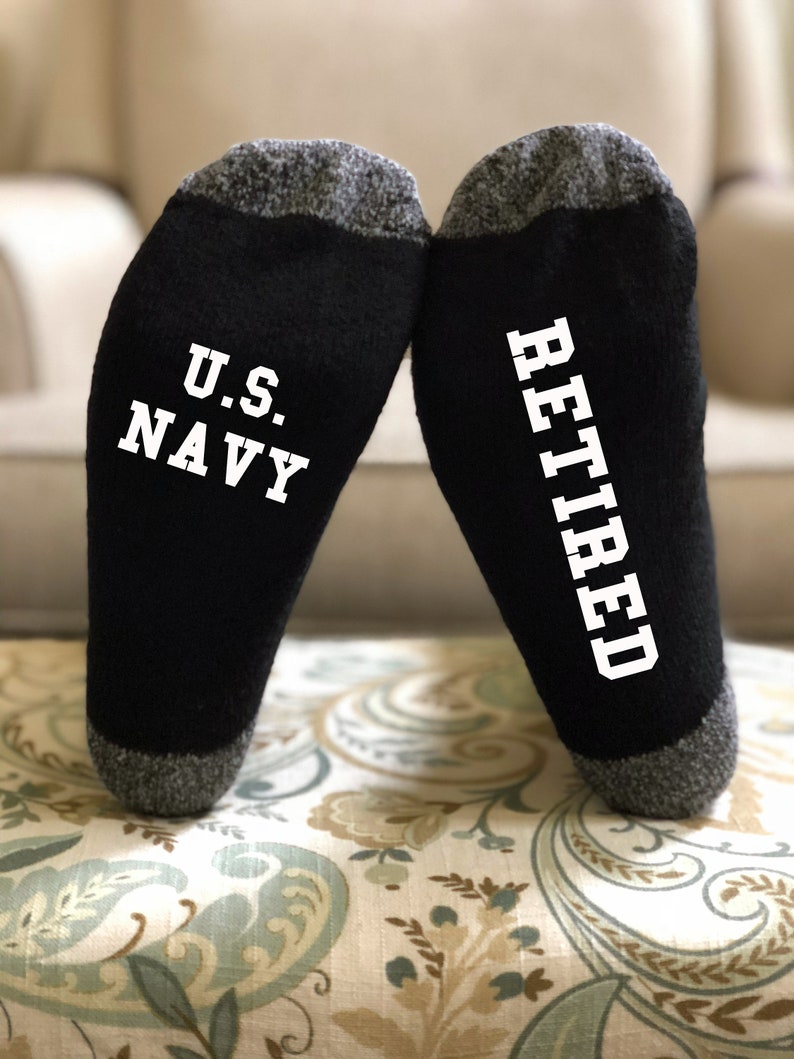 Everyone tells a retired soldier to kick back and relax after retirement. Be the one who has got their back when they do so by gifting them these warm and fuzzy novelty socks. In addition to keeping them warm, whenever anyone approaches your sailor intending to bother them, he can read the bottom of their socks and scram.