United States Marine Corps Challenge Coin with Prayer
Challenge coins are a staple of military tradition. You can find one for every occassion and every service. Likewise this USMC coin celebrates your Marine's valor and embeds a strong prayer to keep them safe. If your Marine loves to collect these coins, this can be the perfect addition to their collection. Its high quality design is sure to last generations.
Categories: Brother Gifts, Gift ideas for military promotion, Gift ideas for new marines, Gift ideas for soldiers graduating basic training, Gift ideas for someone going into the military, Graduation gifts, Grandparent Gifts, Home & Garden, Husband Gifts, Marine Corps Gifts, Patriotic Crafts Gifts, Retirement gifts, Souvenirs, Thank You Gifts
Tags: coins, graduation, her, him, marines, PCS, retirement
Related products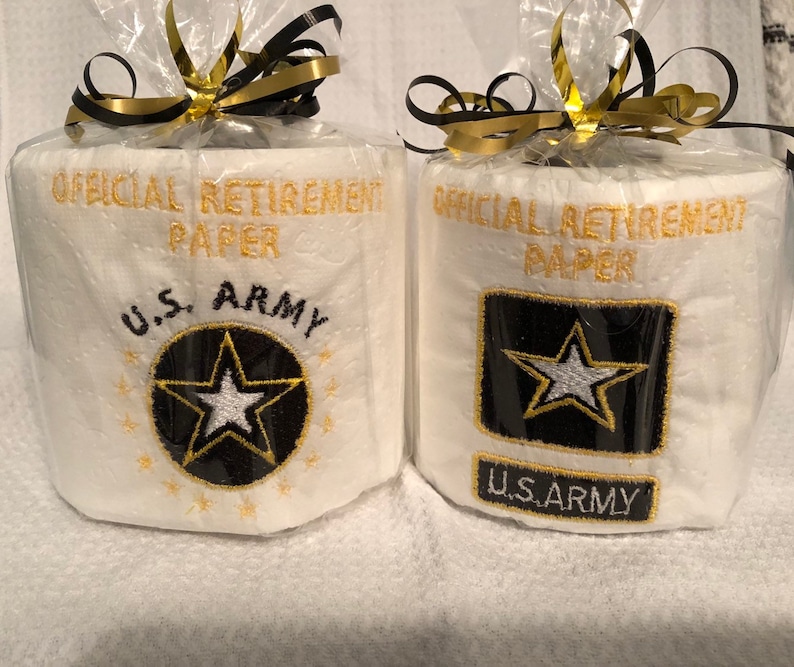 This is the very definition of a gag gift. Toilet paper rolls etched with your choice of service branch is bound to become the hit of the party. This handmade gift is just the kind of humor your soldier needs to lighten up the mood. Be that person who brings light into their life and tells them not to take everything so seriously.