United States Army Retired: Retirement Guest Book
Good memories are always a cherishable treasure and we often find ourselves reflecting in the past. Ah sweet nostalgia! Create such wonderful memories for your beloved soldier by getting this guest book around to your soldier's unit mates and record their good words about him/her. Gift this piece of work to them on their retiremnent day and see them rejoice at their mates words. Warning though, those written remarks may be NSFW.
Categories: Army Gifts, Books, Brother Gifts, Gifts that support veterans, Going Away Gifts, Grandparent Gifts, Husband Gifts, Personalized Gifts, Retirement gifts, Scrapbook Albums, Souvenirs
Tags: army, her, him, personalized, retirement, scrapbook
Related products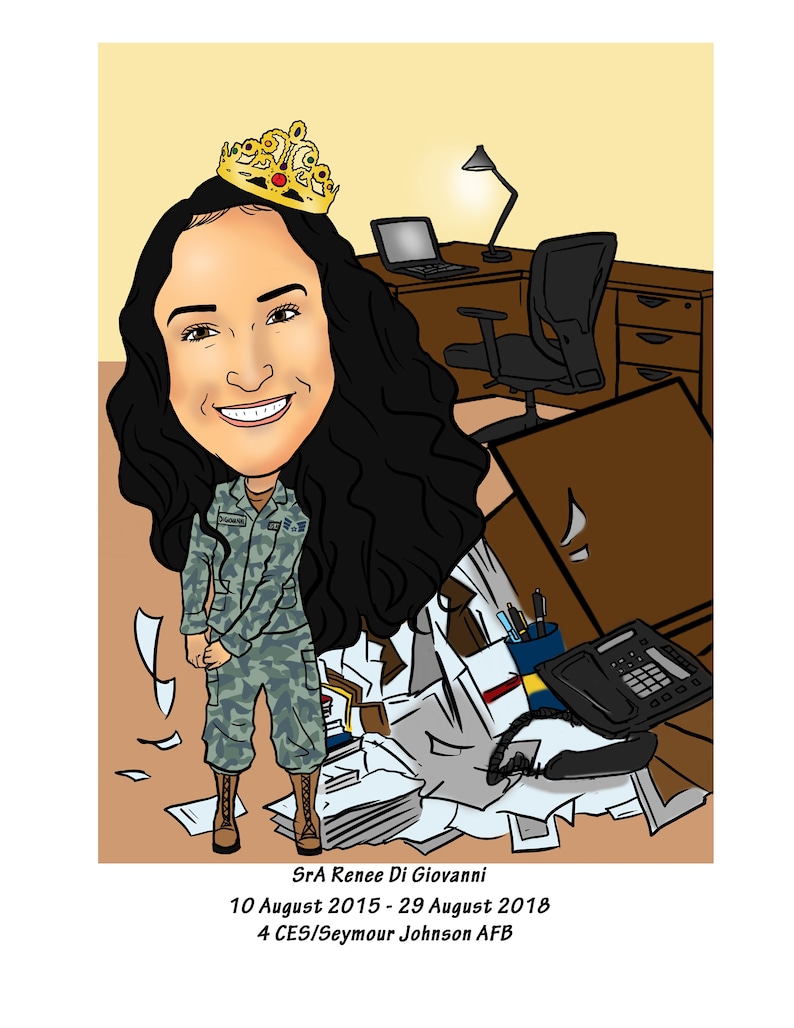 As they say, handmade stuff is gold these days, and what if you can gift your soldier their very own hand-drawn Caricature? You can customize it any way you like it and recreate a funny memory from the past which brings smiles on your soldier's face. Frame it, wrap it and gift it, your soldier is going to love you for this sweet & funny thought.