United States Air Force Wings Fleece
Express Air Force Loyalty. The Air Force Wings Fleece is a true favourite and versatile sweatshirt. Show your Air Force support with quality embroidered wings of pride on the front and the USA flag on sleeves. There aren't many things better than representing USAF power! The soft fleece lining will keep your loved one warm and ready for all kinds of weather. A great present for your dad, son, husband or friend to rock their Air Force pride.
Categories: Air force Gifts, Birthday Gifts, Brother Gifts, Clothing, Fourth of July, Gifts For Him, Grandparent Gifts, Husband Gifts, Independence Day, Men's Casual Wear, Retirement gifts
Tags: air force, graduation, him, holidays, promotion, retirement, shirt
Related products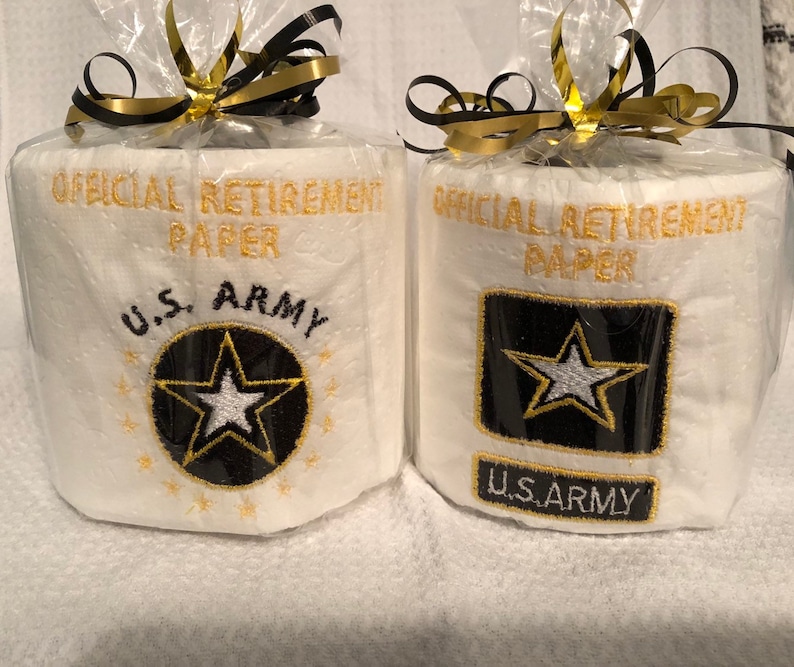 This is the very definition of a gag gift. Toilet paper rolls etched with your choice of service branch is bound to become the hit of the party. This handmade gift is just the kind of humor your soldier needs to lighten up the mood. Be that person who brings light into their life and tells them not to take everything so seriously.