U.S. Marine Plaque with Brass Emblem
Plaques are hands down the most appropriate gift for retirement. This one is the best of the best because of its cherry piano finish. An antique brass EGA is placed on the top with a personalized message space below. Its glossy coat gives away it's high-quality build and executive look. Get one to properly celebrate your Marine's departure from the service.
Categories: Going Away Gifts, Home & Garden, Marine Corps Gifts, Patriotic Crafts Gifts, Retirement gifts, Thank You Gifts, Wall Decorations
Tags: her, him, marines, plaque, retirement
Related products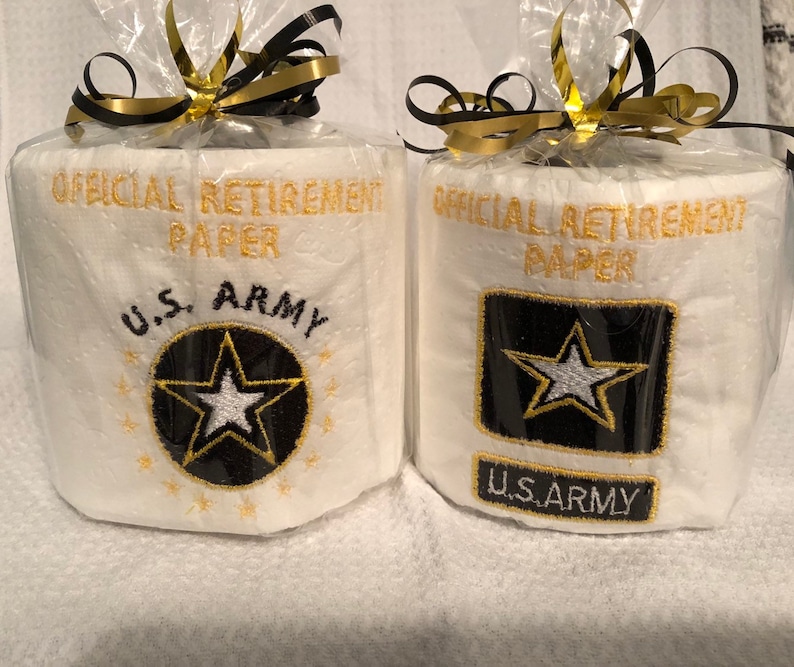 This is the very definition of a gag gift. Toilet paper rolls etched with your choice of service branch is bound to become the hit of the party. This handmade gift is just the kind of humor your soldier needs to lighten up the mood. Be that person who brings light into their life and tells them not to take everything so seriously.