U.S. Army Art Piece
Here's something to display on the wall for your loved one from the Army. They would love their home decor to speak of it. This beautiful U.S. Army Art Piece includes hundreds of famous army saying, slogans, phrases, and bases. These US Army identifiers surround an embossed US army medallion to make it a perfect gift for any home. Get one today for your patriot to hang on their wall.
Categories: Army commissioning gifts, Army Gifts, Army Wives Gifts, Birthday Gifts, Brother Gifts, Fourth of July, Gift ideas for soldiers graduating basic training, Gifts that support veterans, Going Away Gifts, Graduation gifts, Grandparent Gifts, Home & Garden, Husband Gifts, Independence Day, Memorial day, Military Couples Gifts, Military Retirement Gifts for Family, Military wedding, Patriotic Crafts Gifts, Retirement gifts, Thank You Gifts, Wall Decorations
Tags: graduation, her, him, holidays, navy, PCS, promotion, retirement, table d?cor
Related products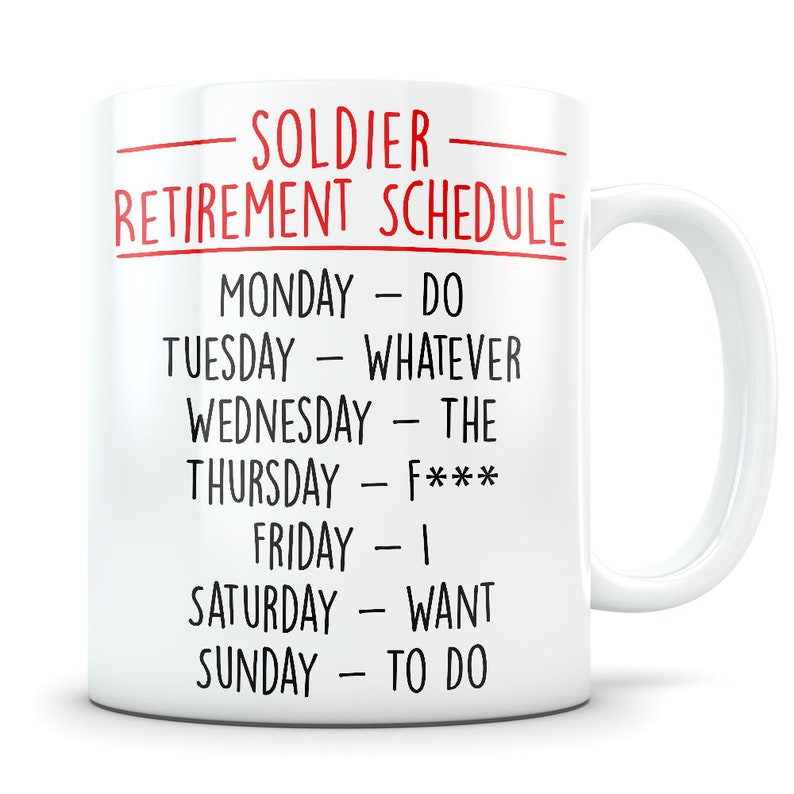 Make light-hearted fun of your retired soldier by telling them just how busy they are going to be. While at it, crack a few jokes about how the soldier was looking forward to this retirement just to do a whole lot of nothing.