U.S. Air Force Tungsten Comfort Ring
Perfect for any air force lover who loves simplicity. A gift he'll truly love seeing for any occasion is this U.S. Air Force Tungsten Comfort Ring. It's made with Tungsten, which is one of the strongest and safest metals to wear. Engraved with laser is the US Air Force insignia on the top. This is what makes it a special present for your father, son, brother, husband or a friend, so get one right away.
Categories: Air force Gifts, Anniversary gifts, Birthday Gifts, Brother Gifts, Clothing, Gift ideas for soldiers graduating basic training, Gifts For Him, Going Away Gifts, Graduation gifts, Grandparent Gifts, Husband Gifts, Men Rings, Military Spouse Gifts, Patriotic Crafts Gifts, Retirement gifts
Tags: her, him, marines, PCS, promotion, retirement, table d?cor
Related products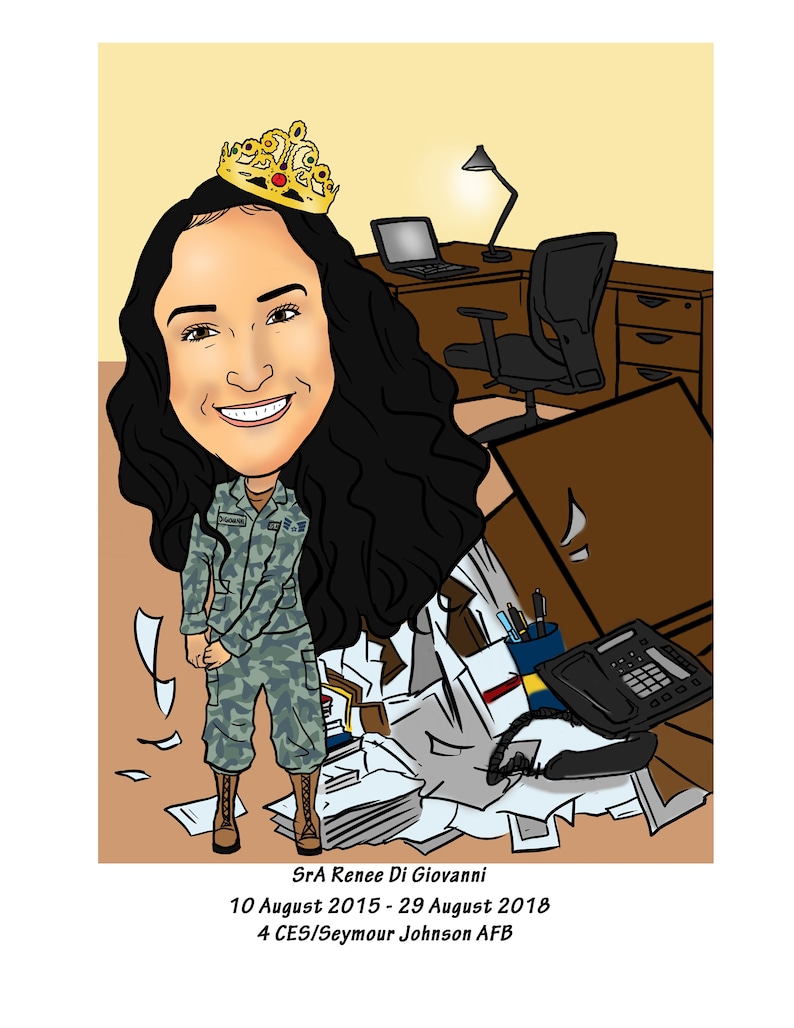 As they say, handmade stuff is gold these days, and what if you can gift your soldier their very own hand-drawn Caricature? You can customize it any way you like it and recreate a funny memory from the past which brings smiles on your soldier's face. Frame it, wrap it and gift it, your soldier is going to love you for this sweet & funny thought.