U.S. Air Force Commemorative Watch by The Bradford Exchange
Timeless Tradition. From the earliest days of Air Force to today, proud American men and women made the ultimate sacrifice to protect us for a better future. Now it is our moment to honor them back for all their heroic bravery, putting country before self. This chronograph-style commemorative watch is a fine jewelry exclusive. Only 5,000 created making it a special edition. Excellently handcrafted in stainless steel to celebrate the dedicated man in your life. It has an Air Force blue watch face with an elegant silver and gold-tone finish. The Powerful words 'ABOVE ALL' are carefully placed on the side to remind him of his military journey. The perfect choice for your Air Force hero.
Categories: Air force Gifts, Anniversary gifts, Birthday Gifts, Deployment Gifts for Friend, Gadgets & Tech, Gifts For Him, Gifts that support veterans, Going Away Gifts, Graduation gifts, Grandparent Gifts, Long Distance Gifts, Men's Formalwear, Military wedding, Retirement gifts, Thank You Gifts, Wrist Watches
Tags: graduation, her, him, holidays, marines, personalized, promotion, retirement, table d?cor
Related products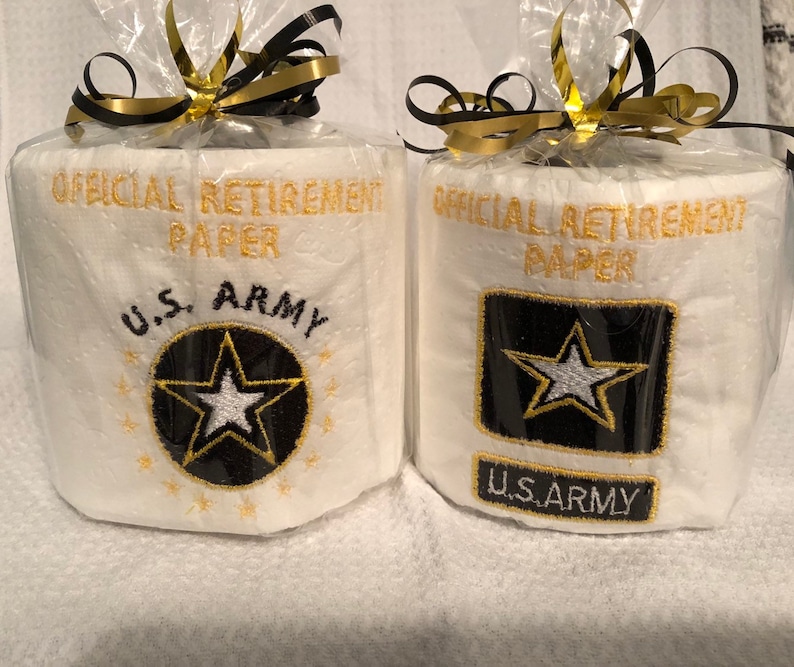 This is the very definition of a gag gift. Toilet paper rolls etched with your choice of service branch is bound to become the hit of the party. This handmade gift is just the kind of humor your soldier needs to lighten up the mood. Be that person who brings light into their life and tells them not to take everything so seriously.