The Medal of Honor: The Evolution of America's Highest Military Decoration
Medal of Honor is the ultimate honor that any soldier can dream of being awarded. This medal has a rich history behind it and it has been beautifully narrated in this informative book. If your soldier loves to read, this is THE book for them as it contains never known before history which has garnered stellar reviews from critics. Go ahead and pick this title and earn a place at your soldier's bookshelf.
Categories: Air force Gifts, Army commissioning gifts, Army Gifts, Birthday Gifts, Books, Brother Gifts, Gift ideas for new marines, Gift ideas for soldiers graduating basic training, Gift ideas for someone going into the military, Gifts for Navy Retirement, Good Books, Graduation gifts, Grandparent Gifts, Husband Gifts, Marine Corps Gifts, Memorial day, Military retirement Gag Gifts, Military Spouse Gifts, Naval academy graduation gifts, Navy Boot Camp graduation gifts, Navy Gifts, Retirement gifts, Thank You Gifts
Tags: air force, deployment, graduation, her, holidays, necklace, PCS, promotion, retirement
Related products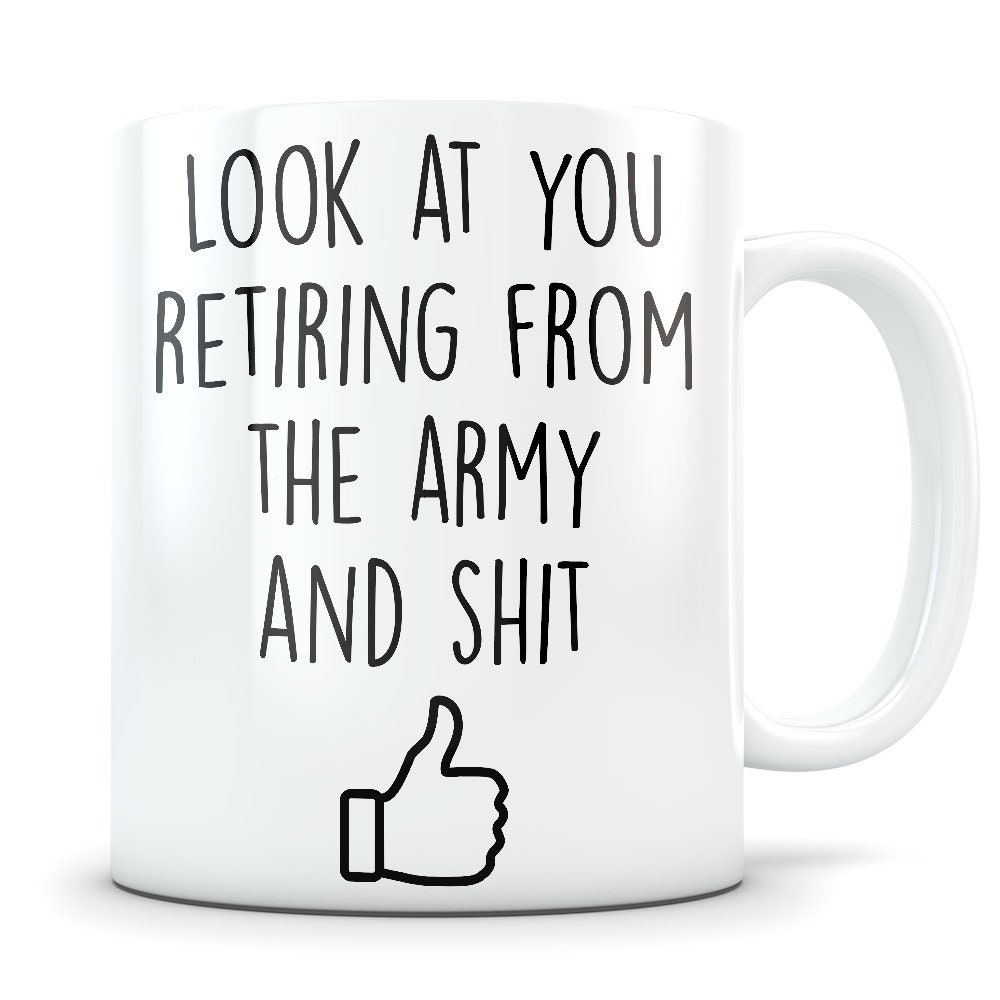 A fun little downplaying act is also amusing, and this mug does that entirely. While your soldier buddy is retiring, this mug will amusingly remind them that those that know him best will always cherish his younger more carefree version. While doing so, a little insulting is never uncalled for!