Danbury Mint Personalized Men's Military Ring
Fly, Flight, Win. It's the powerful statement of Airmen's pride in their service and the words they live by. This USAF ring features a gleaming gold emblem to symbolize the strength they carry and is personalized with your hero's name. 12 sparkling diamonds are a reflection of true American glory, a personal sense of accomplishment. Ion-plated gold means this rings extremely durable finish will last forever, just like our gratitude for their service. A proud symbol for your warrior to be recognized for his incredible achievements.
Categories: Air force Gifts, Anniversary gifts, Bags & accessories, Birthday Gifts, Brother Gifts, Fourth of July, Gift ideas for soldiers graduating basic training, Gifts For Him, Going Away Gifts, Graduation gifts, Grandparent Gifts, Husband Gifts, Long Distance Gifts, Men's Formalwear, Military Spouse Gifts, Military wedding, Patriotic Crafts Gifts, Personalized Gifts, Retirement gifts, Souvenirs, Thank You Gifts
Tags: graduation, him, holidays, marines, promotion, retirement, suiting
Related products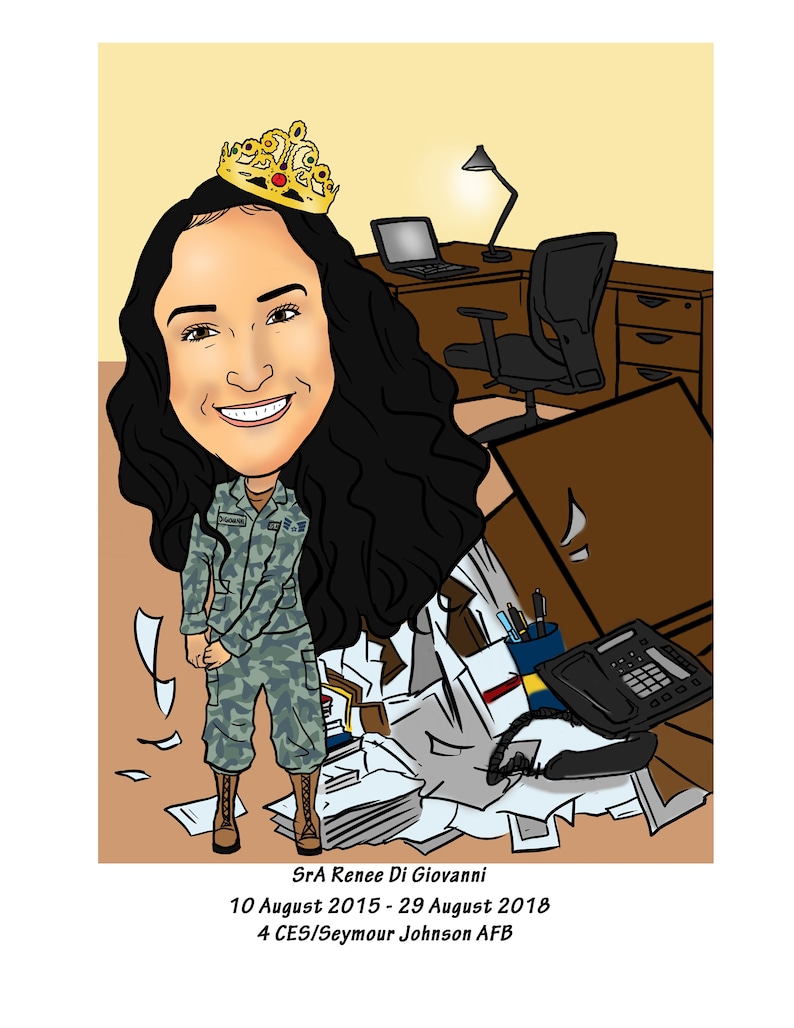 As they say, handmade stuff is gold these days, and what if you can gift your soldier their very own hand-drawn Caricature? You can customize it any way you like it and recreate a funny memory from the past which brings smiles on your soldier's face. Frame it, wrap it and gift it, your soldier is going to love you for this sweet & funny thought.