Suunto Core All Black Military Men's Outdoor Sports Watch
Watches are amongst the most popular gifts and for good reason. They are practical, personal and elegant. This watch combines all the best attributes and is perfect for military usage as it is custom built for soldiers. Built by a reputable company this watch has it all. It has a altimeter that tells vertical movement, a barometer and weather indicator that warns of any storms and a compass that points the way. Really a wrist top computer which also has sunset & sun rise timings for over 400 locations. Rest assured this your soldier will be using this watch for its aweseome features in their outdoor activities and thanking you for it.
Categories: 5 best military field watches, Air force Gifts, Anniversary gifts, Army commissioning gifts, Army Gifts, Best watches for marines, Birthday Gifts, Brother Gifts, Deployment Gifts for Friend, Gadgets & Tech, Gift ideas for new marines, Gift ideas for soldiers graduating basic training, Gifts For Him, Gifts for Navy Retirement, Going Away Gifts, Graduation gifts, Grandparent Gifts, Husband Gifts, Marine Corps Gifts, Men's Casual Wear, Men's Formalwear, Military Deployment, Military Spouse Gifts, Military wedding, Naval academy graduation gifts, Navy Boot Camp graduation gifts, Navy Gifts, Retirement gifts, Sports & outdoor, What watches do marines wear, Wrist Watches
Tags: army, graduation, her, him, holidays, PCS, promotion, retirement, wall art
Related products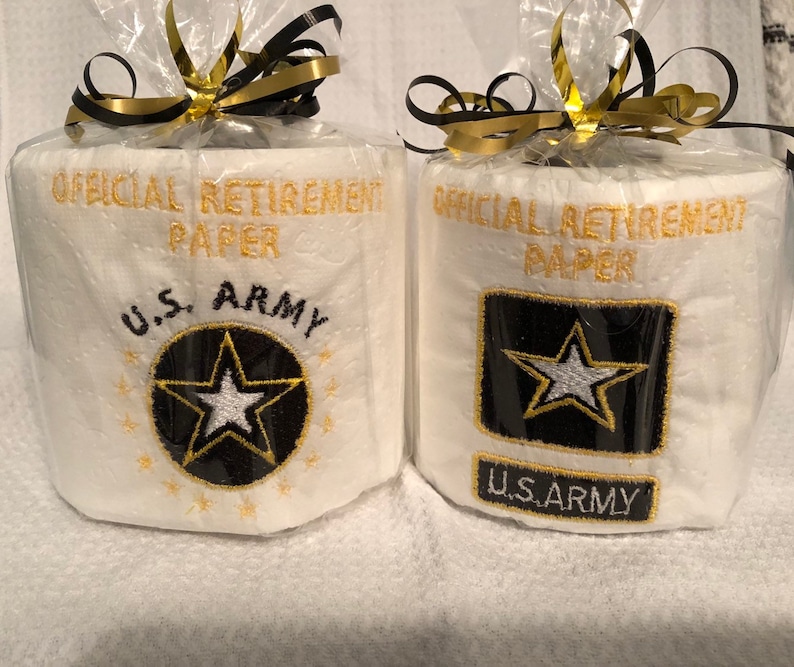 This is the very definition of a gag gift. Toilet paper rolls etched with your choice of service branch is bound to become the hit of the party. This handmade gift is just the kind of humor your soldier needs to lighten up the mood. Be that person who brings light into their life and tells them not to take everything so seriously.