Shadow Box with Display Case for 3 by 5 feet Flag
This elegant medal shadow box is just the gift to give to someone retiring from the Military. Made with solid mahogany and reinforced with Plexiglas panels, they will keep the awards protected. The flag display case will hold a 3×5 inch US flag while the display area is spacious enough for their awards. The display area is accessed from the back; mounting brackets are also included. Present one to your veteran right away so that they have something special and meaningful to display on the wall or table.
Categories: Air force Gifts, American Flag Gifts, Army Gifts, Home & Garden, Marine Corps Gifts, Military Shadow Box, Navy Gifts, Personalized Gifts, Retirement gifts, Thank You Gifts, Wall Decorations
Tags: air force, army, her, him, marines, navy, retirement, shadow box
Related products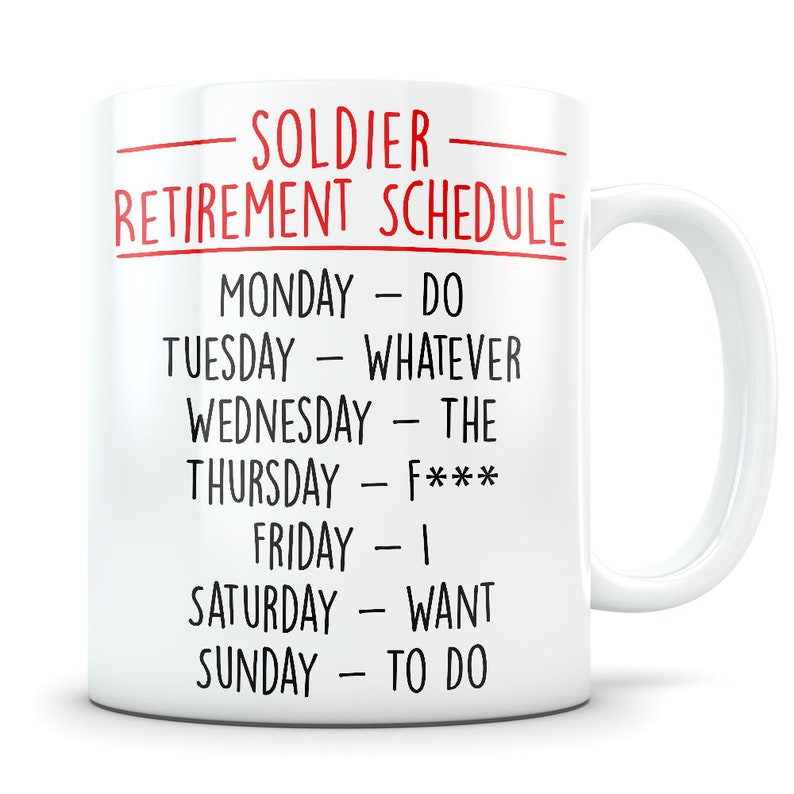 Make light-hearted fun of your retired soldier by telling them just how busy they are going to be. While at it, crack a few jokes about how the soldier was looking forward to this retirement just to do a whole lot of nothing.