Sexy Pilot 2 Piece Cute Air Force Costume
The Sexiest Pilot You'll See. This sexy costume gives ladies a one way ticket to her lover's heart. The seductive Air Force costume features a molded underwire cup bra with adjustable straps. An attention grabber, that promotes all women to first class flying. It's a perfect gift for ladies, girlfriends, and wife. It's the best surprise a man can get and the sexiest display, a woman can give.
Categories: Air force Gifts, Air Force Girlfriend, Anniversary gifts, Birthday Gifts, Clothing, Gifts For Her, Military Spouse Gifts, Women's Clothes
Tags: air force, costume, her, holidays, sexy
Related products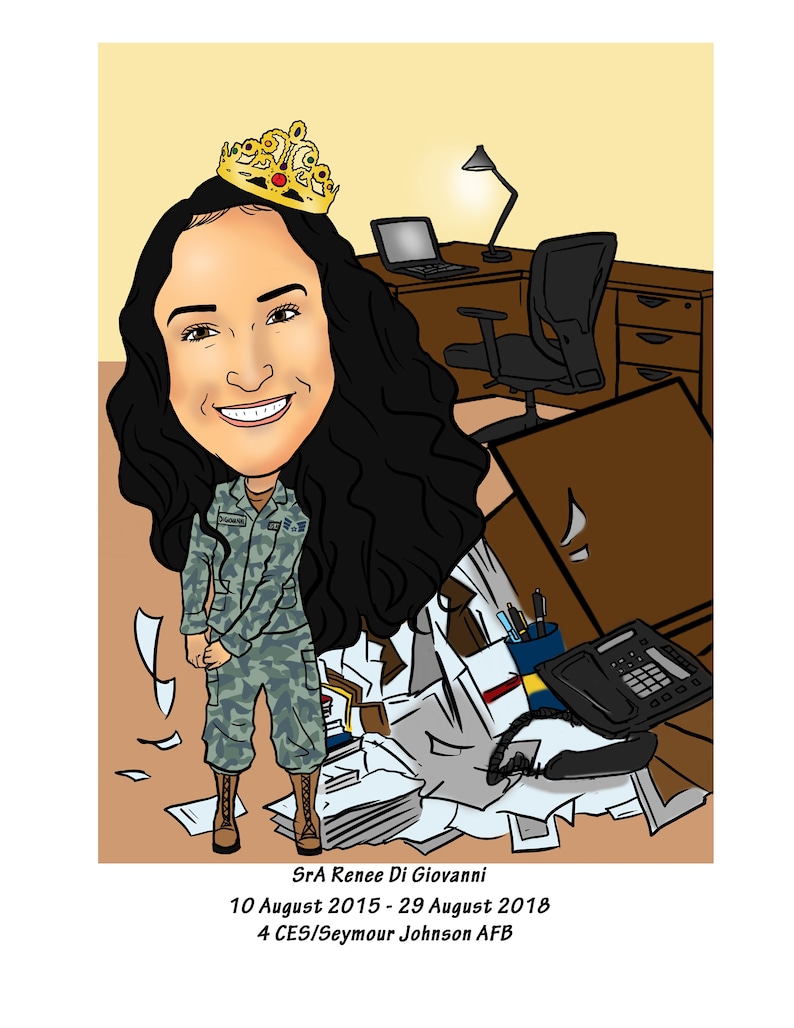 As they say, handmade stuff is gold these days, and what if you can gift your soldier their very own hand-drawn Caricature? You can customize it any way you like it and recreate a funny memory from the past which brings smiles on your soldier's face. Frame it, wrap it and gift it, your soldier is going to love you for this sweet & funny thought.