Sandpiper of California Bugout Backpack
The Best of Both Worlds. Are you looking for a military gift for someone in the military? The best in tactical gear, the Sandpiper of California combines large storage capacity with a lightweight and easy to carry a backpack. This versatile tactical piece looks small until you open up its compartments, and then this badass bag blows up! Its impressive interior lets you carry 3 days worth of clothing and supplies. Supreme comfort and a stylish black finish make this an everyday backpack. Intelligently designed, hydration compatible, and extremely durable, this stylish backpack will keep your serviceman/ woman prepared for any adventure.
Categories: Air force Gifts, Anniversary gifts, Army commissioning gifts, Army Gifts, Bags & accessories, Birthday Gifts, Brother Gifts, Deployment Gifts for Friend, Deployment Gifts for Friend, Gift ideas for new marines, Gift ideas for someone going into the military, Graduation gifts, Husband Gifts, Long Distance Gifts, Marine Corps Gifts, Military Deployment, Military Spouse Gifts, Must haves for Deployment, Naval academy graduation gifts, Navy Boot Camp graduation gifts, Navy Gifts, Travel bag
Tags: air force, army, backpack, deployment, her, him, marines, navy, training
Related products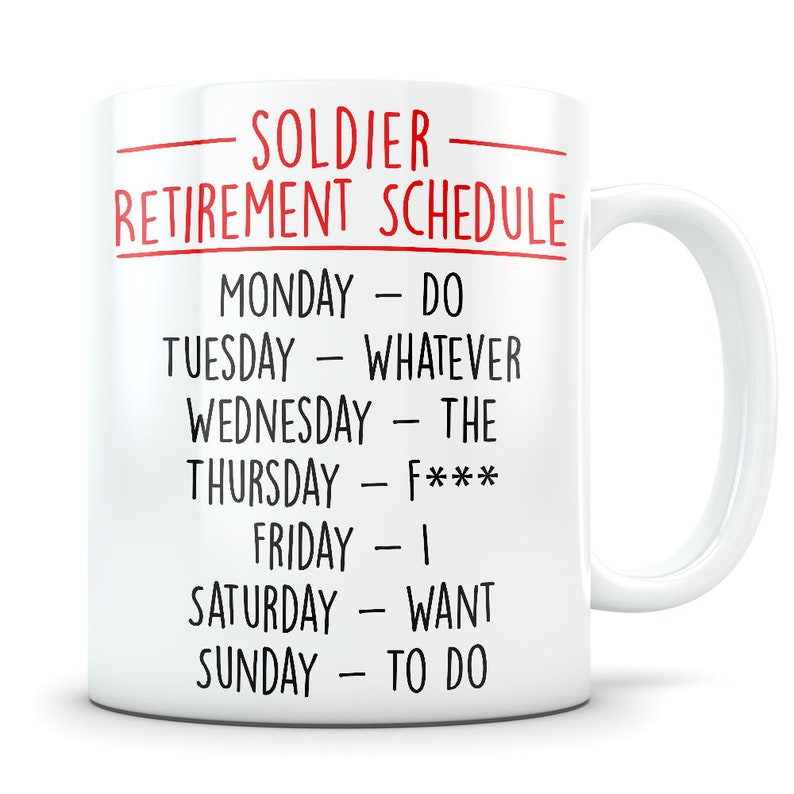 Make light-hearted fun of your retired soldier by telling them just how busy they are going to be. While at it, crack a few jokes about how the soldier was looking forward to this retirement just to do a whole lot of nothing.