Retro Vintage Just a Woman Combat Boots T-shirt Veteran day
The best T-shirt to honor your bad-ass lady soldier who has done her due share of duty for the nation. A shout out to the world thanking her for her service and inspiring other girls to saddle up.
Categories: Air force Gifts, Army Gifts, Birthday Gifts, Clothing, Fourth of July, Gifts For Her, Gifts for Navy Retirement, Marine Corps Gifts, Memorial day, Military Spouse Gifts, Navy Gifts, Retirement gifts, Women's Clothes
Tags: her, military, retirement, t-shirt
Related products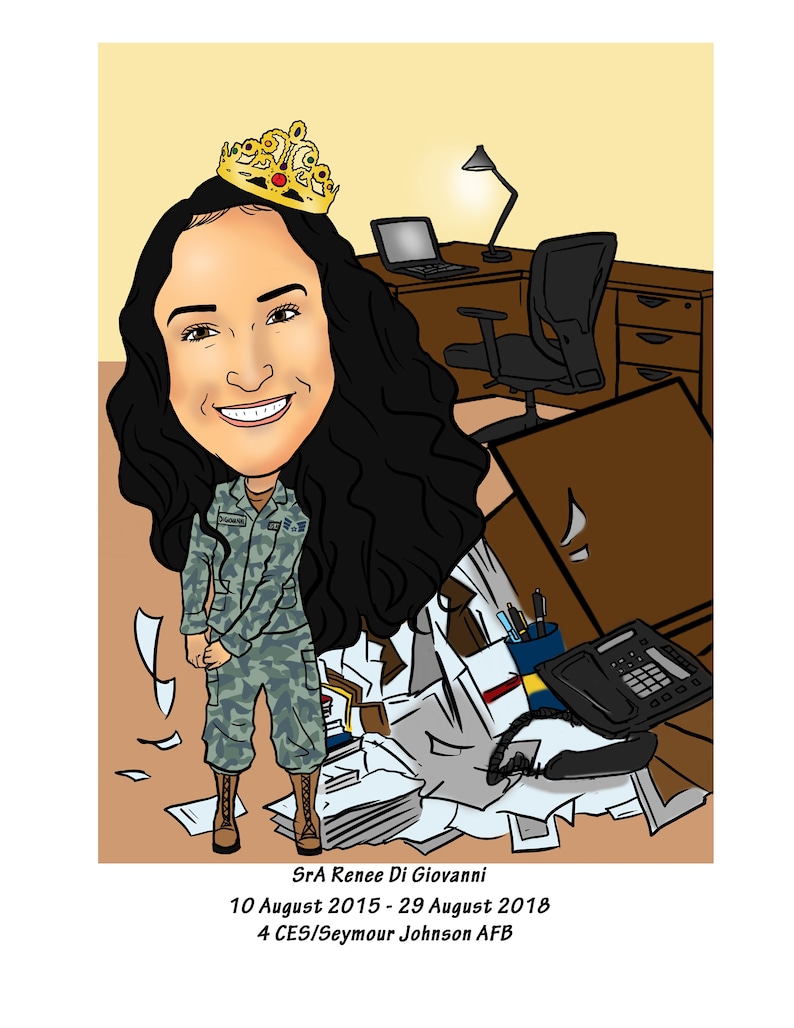 As they say, handmade stuff is gold these days, and what if you can gift your soldier their very own hand-drawn Caricature? You can customize it any way you like it and recreate a funny memory from the past which brings smiles on your soldier's face. Frame it, wrap it and gift it, your soldier is going to love you for this sweet & funny thought.