Retired Navy Chief Only Way Happier TShirt
Navy chiefs are immensely respected in service due to their hard work and professionalism. This puts them in stressful environments to always deliver their best. Take a load off your retired chief and tell him to chill out in this fun way by donning this t-shirt and relax.
Categories: Birthday Gifts, Clothing, Fourth of July, Gag Gifts | Funny Gifts, Gifts For Him, Gifts for Navy Retirement, Memorial day, Men's Casual Wear, Men's Graphic Tees, Military retirement Gag Gifts, Military Retirement gifts for spouse, Military Spouse Gifts, Navy Gifts, Retirement gifts
Tags: funny, her, him, navy, retirement, t-shirt
Related products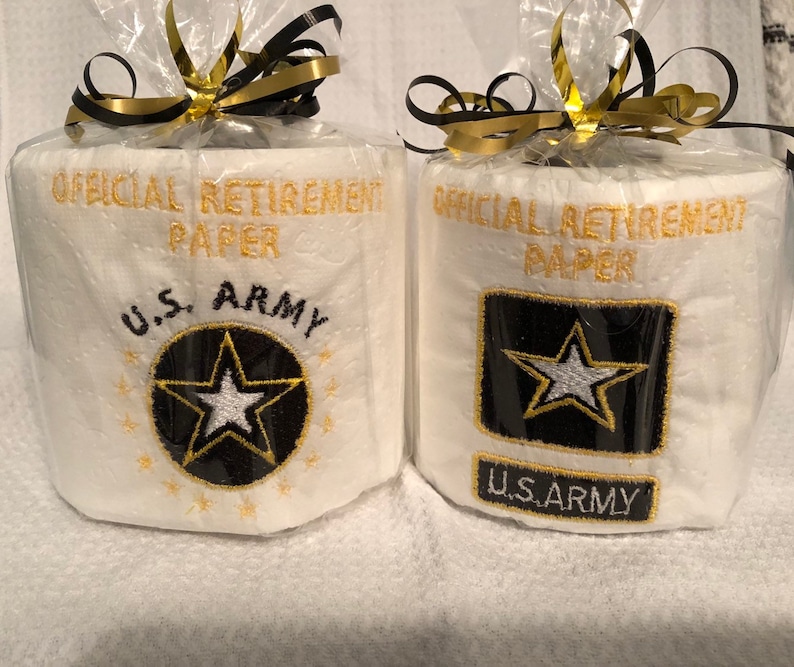 This is the very definition of a gag gift. Toilet paper rolls etched with your choice of service branch is bound to become the hit of the party. This handmade gift is just the kind of humor your soldier needs to lighten up the mood. Be that person who brings light into their life and tells them not to take everything so seriously.