Ralph Lauren Women's Aviator Sunglasses
The Classic Aviation Look. Pilots are exposed to harmful UV rays, which can weaken eyes. Polarized, with a delicate metal frame, these glasses will protect your close one from dangerous light. For style and class, Ralph Lauren Aviators are the best a woman can get! Any woman will be pleased to wear one of the world's biggest brands. Multiple colour choices allow her to match any outfit, lenses included. She will be commanding all the respect with a complete pilots look.
Categories: Air force Gifts, Air Force Girlfriend, Anniversary gifts, Birthday Gifts, Eyewear, Fourth of July, Gifts For Her, Graduation gifts, Military Spouse Gifts, Retirement gifts, Sports & outdoor
Tags: ciggs & tobacco, general, him, holidays, promotion, retirement
Related products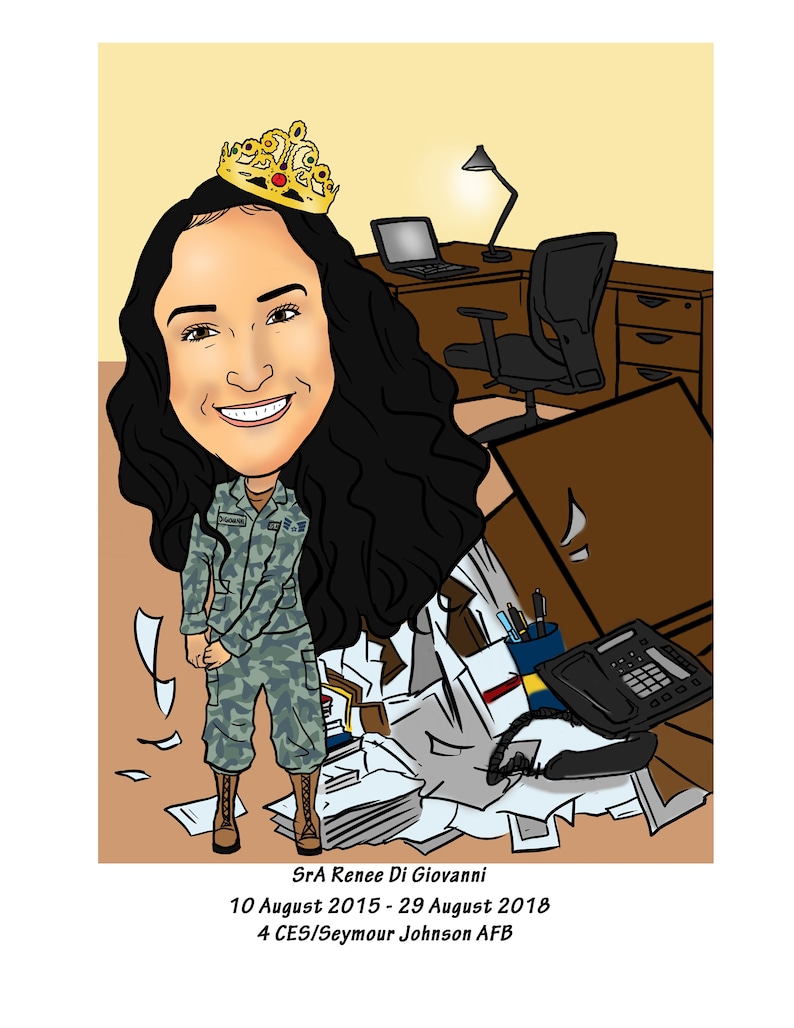 As they say, handmade stuff is gold these days, and what if you can gift your soldier their very own hand-drawn Caricature? You can customize it any way you like it and recreate a funny memory from the past which brings smiles on your soldier's face. Frame it, wrap it and gift it, your soldier is going to love you for this sweet & funny thought.