Pure Country Weavers Navy Chiefs Usn Gift
Sleep under your flag! What's more comfortable and relaxing than a 100% cotton blanket imprinted with what you treasure most in life. What your veteran retiring from the navy would love most is this Navy Chiefs USN Gift weaved carefully at a family-owned mill in America. Surprise them with this remarkable blanket with a combination of the American flag and US Navy flag imprinted on top to make them feel safe and comfy through the night.
Categories: Gifts for Navy Retirement, Grandparent Gifts, Home & Garden, Military Shadow Box, Navy Gifts, Personalized Gifts, Retirement gifts, Thank You Gifts, Wall Decorations
Tags: blanket, graduation, her, him, holidays, navy, personalized, promotion, retirement
Related products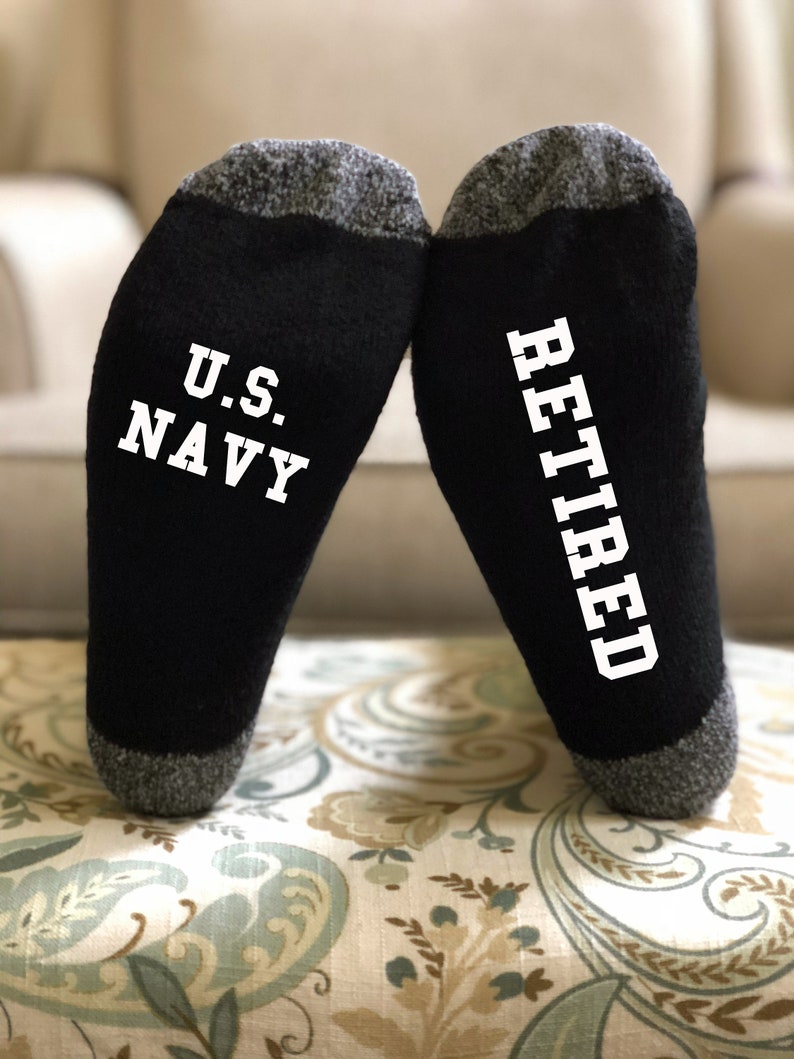 Everyone tells a retired soldier to kick back and relax after retirement. Be the one who has got their back when they do so by gifting them these warm and fuzzy novelty socks. In addition to keeping them warm, whenever anyone approaches your sailor intending to bother them, he can read the bottom of their socks and scram.