Personalized,silver bullet tie clip
Suits are the armour of modern day man. Every man should own a few of the classics. As expected no suit is complete without a tie. A tie's elegance is further enhanced by a suitable tie clip. Here is where this awesome silver bullet tie clip comes in. When your soldier snaps on this clip to his tie, the clip will speak for its self. Built with the finest materials, the clip can be personalized with your soldier's name. Small, elegant and a perfect gift for the perfect gentleman.
Categories: Air force basic training graduation gift ideas, Air force Gifts, Air force officer commissioning gifts, Air force Retirement Gifts, Anniversary gifts, Army commissioning gifts, Army Gifts, Birthday Gifts, Brother Gifts, Clothing, Fourth of July, Gift ideas for military promotion, Gift ideas for new marines, Gift ideas for soldiers graduating basic training, Gift ideas for someone going into the military, Gifts For Him, Gifts for Navy Retirement, Going Away Gifts, Graduation gifts, Grandparent Gifts, Husband Gifts, Independence Day, Long Distance Gifts, Marine Corps Gifts, Memorial day, Men's Formalwear, Military Spouse Gifts, Naval academy graduation gifts, Navy Boot Camp graduation gifts, Navy Gifts, Patriotic Crafts Gifts, Retirement gifts, Table Decorations, Thank You Gifts
Tags: art, graduation, her, him, holidays, marines, PCS, promotion, retirement, table d?cor
Related products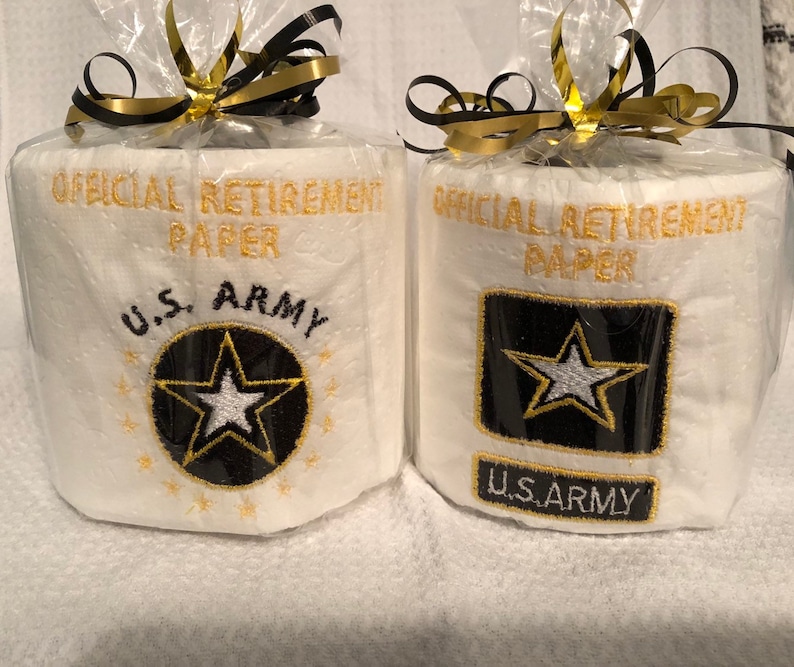 This is the very definition of a gag gift. Toilet paper rolls etched with your choice of service branch is bound to become the hit of the party. This handmade gift is just the kind of humor your soldier needs to lighten up the mood. Be that person who brings light into their life and tells them not to take everything so seriously.