Personalized,silver bullet tie clip
Suits are the armour of modern day man. Every man should own a few of the classics. As expected no suit is complete without a tie. A tie's elegance is further enhanced by a suitable tie clip. Here is where this awesome silver bullet tie clip comes in. When your soldier snaps on this clip to his tie, the clip will speak for its self. Built with the finest materials, the clip can be personalized with your soldier's name. Small, elegant and a perfect gift for the perfect gentleman.
Categories: Air force Gifts, Anniversary gifts, Army commissioning gifts, Army Gifts, Birthday Gifts, Brother Gifts, Clothing, Fourth of July, Gift ideas for new marines, Gift ideas for soldiers graduating basic training, Gift ideas for someone going into the military, Gifts For Him, Gifts for Navy Retirement, Going Away Gifts, Graduation gifts, Grandparent Gifts, Husband Gifts, Independence Day, Long Distance Gifts, Marine Corps Gifts, Memorial day, Men's Formalwear, Military Spouse Gifts, Naval academy graduation gifts, Navy Boot Camp graduation gifts, Navy Gifts, Patriotic Crafts Gifts, Retirement gifts, Table Decorations, Thank You Gifts
Tags: art, graduation, her, him, holidays, marines, PCS, promotion, retirement, table d?cor
Related products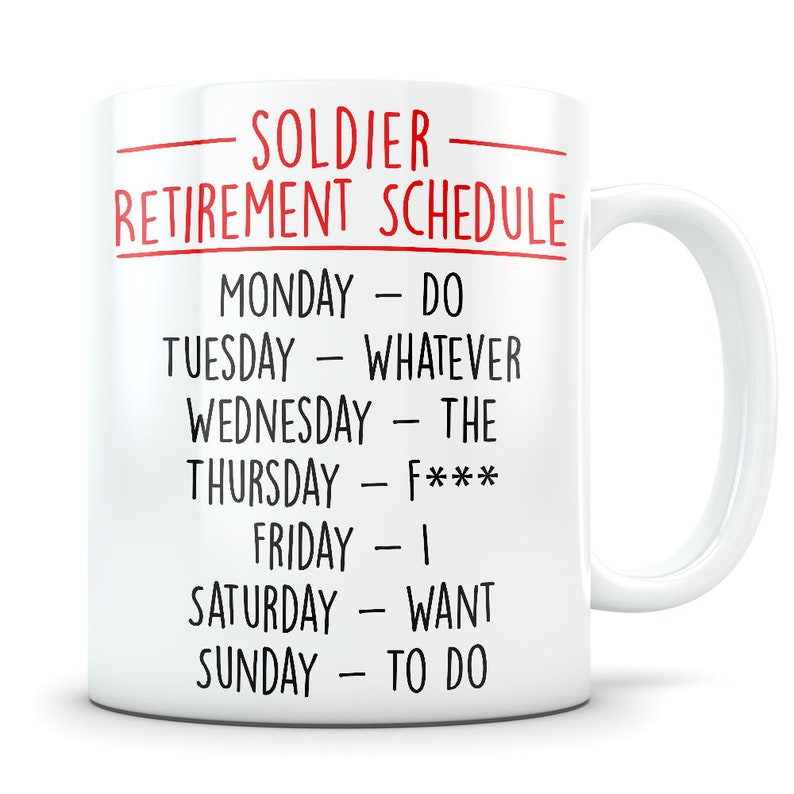 Make light-hearted fun of your retired soldier by telling them just how busy they are going to be. While at it, crack a few jokes about how the soldier was looking forward to this retirement just to do a whole lot of nothing.