Personalized US Military – Square Whiskey Label Decanter
Ahhh Alcohol, our favourite pastime which is espcially popular amongst the soldier. Why not gift our soldier, what they actually love? Add a pinch of extra love by personalizing it with US Military emblem. A timeless piece of classy whiskey decanter which will serve a lifetime and rekindle their love for the service is always a good choice. This one ticks all the boxes.
Categories: Air force Gifts, Anniversary gifts, Army commissioning gifts, Army Gifts, Birthday Gifts, Brother Gifts, Cheer Gifts, Food & drinks, Fourth of July, Gift ideas for new marines, Gift ideas for soldiers graduating basic training, Gifts for Navy Retirement, Gifts that support veterans, Going Away Gifts, Graduation gifts, Grandparent Gifts, Husband Gifts, Independence Day, Marine Corps Gifts, Memorial day, Military Couples Gifts, Military Retirement gifts for spouse, Military wedding, Naval academy graduation gifts, Navy Boot Camp graduation gifts, Navy Gifts, Patriotic Crafts Gifts, Personalized Gifts, Retirement gifts, Table Decorations, Thank You Gifts, Welcome home from deployment gifts, Wine Time Gifts
Tags: general, graduation, her, him, holidays, PCS, promotion, recliner, retirement
Related products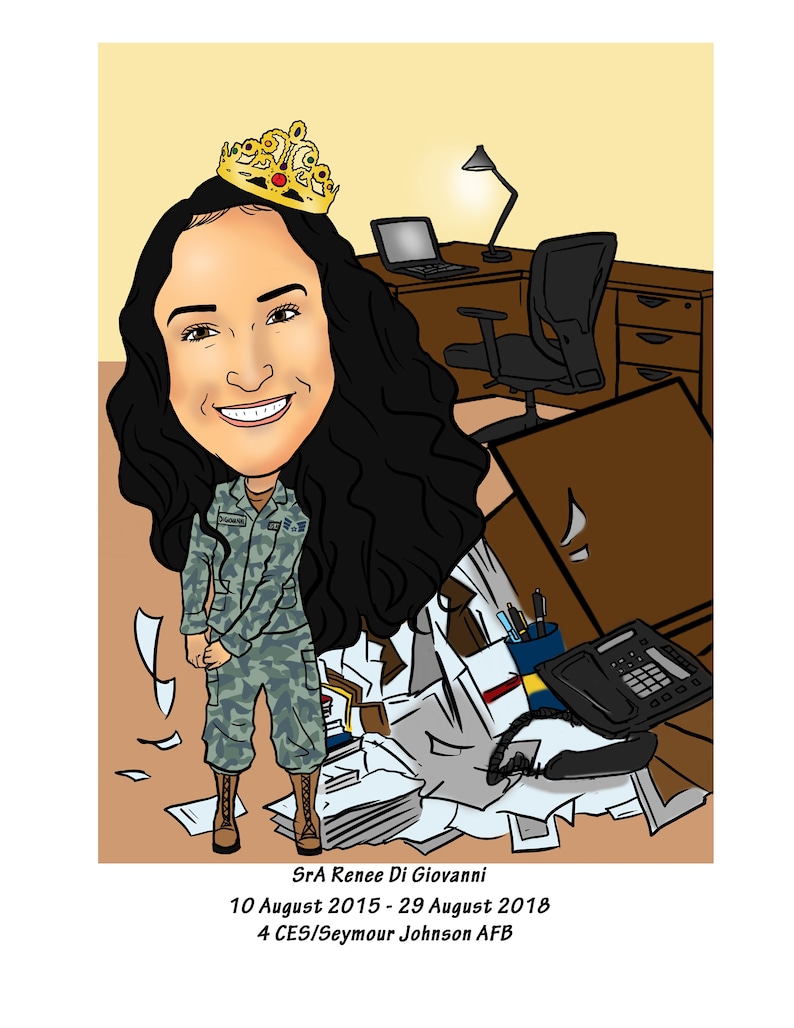 As they say, handmade stuff is gold these days, and what if you can gift your soldier their very own hand-drawn Caricature? You can customize it any way you like it and recreate a funny memory from the past which brings smiles on your soldier's face. Frame it, wrap it and gift it, your soldier is going to love you for this sweet & funny thought.