Personalized Clock & Poem USAF Plaque
A Heroes Poem. This military clock does more than tell the time. It's personalized with your Airman's name and rank to create a heart-warming message that will stay with them forever. After all his years of courage, this is the ultimate message they can receive to honor their service. The poem is embedded inside a premium glossy prestige mahogany with gold accents wood frame. Receiving this message on going away/ retirement is a moment they will never forget.
Categories: Air force Gifts, Birthday Gifts, Brother Gifts, Graduation gifts, Grandparent Gifts, Home & Garden, Husband Gifts, Independence Day, Military Couples Gifts, Patriotic Crafts Gifts, Personalized Gifts, Retirement gifts, Wall Decorations
Tags: air force, her, him, plaque, retirement
Related products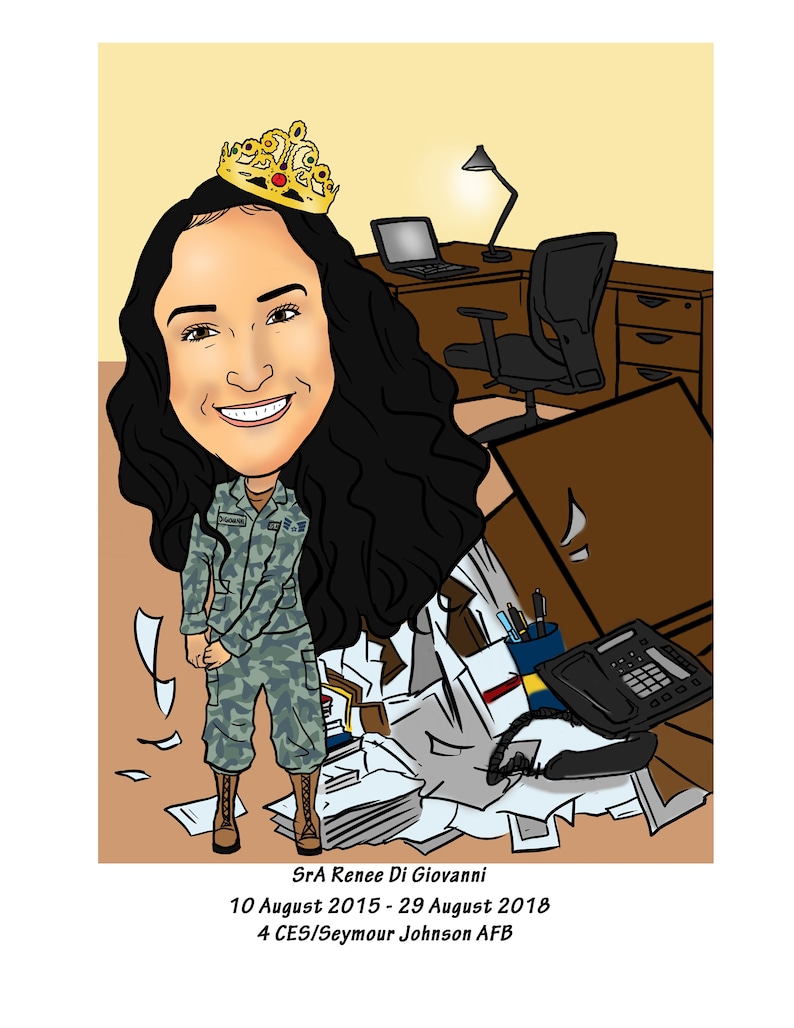 As they say, handmade stuff is gold these days, and what if you can gift your soldier their very own hand-drawn Caricature? You can customize it any way you like it and recreate a funny memory from the past which brings smiles on your soldier's face. Frame it, wrap it and gift it, your soldier is going to love you for this sweet & funny thought.