Personalized Army Military Woven Throw Blanket
Your soldier deserves a good night's sleep! This Personalized Army Military Woven Throw Blanket is very comfortable to sleep in. Woven to perfection with American-grown cotton, it is soft, fade-resistant and washer and dryer safe. Order one today and have it customized with the soldier?s name and rank for a personal touch.
Categories: Anniversary gifts, Army commissioning gifts, Army Gifts, Army Girlfriend Gifts, Army Wives Gifts, Birthday Gifts, Cheer Gifts, Fourth of July, Gift ideas for military promotion, Gift ideas for soldiers graduating basic training, Gifts that support veterans, Graduation gifts, Grandparent Gifts, Home & Garden, Military Couples Gifts, Military Girlfriend Gifts, Patriotic Crafts Gifts, Personalized Gifts, Retirement gifts, Softies, Souvenirs, Thank You Gifts, Welcome home from deployment gifts
Tags: army, blanket, graduation, her, him, holidays, personalized, promotion, retirement
Related products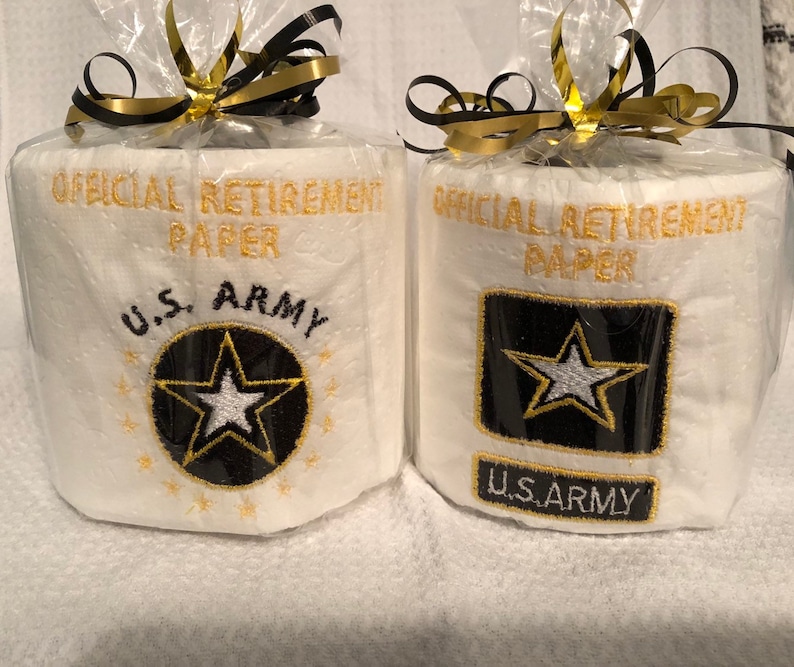 This is the very definition of a gag gift. Toilet paper rolls etched with your choice of service branch is bound to become the hit of the party. This handmade gift is just the kind of humor your soldier needs to lighten up the mood. Be that person who brings light into their life and tells them not to take everything so seriously.