Pacific Whiskey Decanter Gift Set
Whiskey with everything. No party is complete without a bottle of champagne. If your service member feels the same way, present them with this Pacific Whiskey Decanter Gift Set. With a classic 27FL decanter and four vintage scotch glasses, the decanter set will surely add a classy touch to any gathering and leave the guests amazed.
Categories: Anniversary gifts, Birthday Gifts, Food & drinks, Fourth of July, Going Away Gifts, Grandparent Gifts, Husband Gifts, Independence Day, Memorial day, Military Couples Gifts, Military Retirement gifts for spouse, Military Spouse Gifts, Patriotic Party, Retirement gifts, Table Decorations, Wine Time Gifts
Tags: army, drink glass, graduation, her, him, holidays, PCS, personalized, promotion, retirement
Related products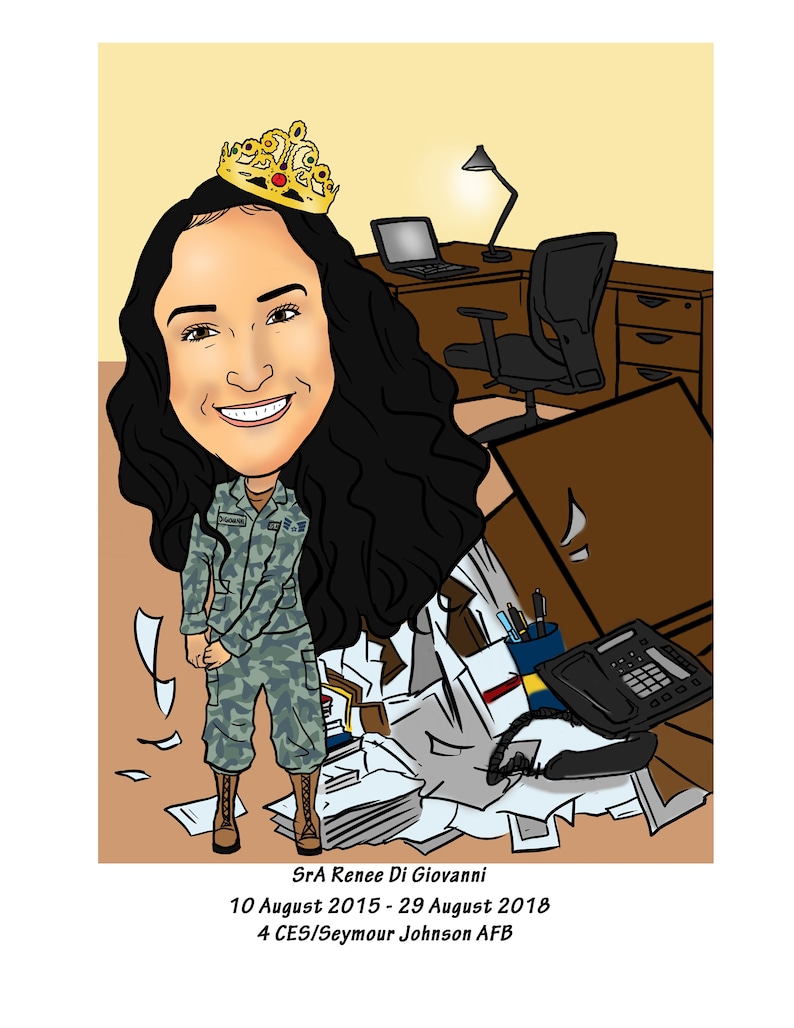 As they say, handmade stuff is gold these days, and what if you can gift your soldier their very own hand-drawn Caricature? You can customize it any way you like it and recreate a funny memory from the past which brings smiles on your soldier's face. Frame it, wrap it and gift it, your soldier is going to love you for this sweet & funny thought.