Officially Licensed USMC Pint Glass
A .50 cal bullet biting into a beer glass is beyond cool. This fantastic and intuitive design is bound to pleasantly surprise your Marine, who will love its novelty and uniqueness. But, its not just all looks; built with quality glass and solid copper bullet, this glass is 100% lead-free to drink from. It looks just as good in the hand while drinking beer as it does on a mantle where your Marine's pride will be on full display.
Categories: Air Force Girlfriend, Anniversary gifts, Army commissioning gifts, Army Girlfriend Gifts, Army Wives Gifts, Birthday Gifts, Brother Gifts, Cheer Gifts, Food & drinks, Food Gifts, Gift ideas for new marines, Gifts for Navy Retirement, Going Away Gifts, Graduation gifts, Husband Gifts, Marine Corps Gifts, Marines Girlfriend Gifts, Military Couples Gifts, Military retirement Gag Gifts, Military Retirement gifts for spouse, Naval academy graduation gifts, Navy Boot Camp graduation gifts, Patriotic Crafts Gifts, Retirement gifts, Thank You Gifts, Welcome home from deployment gifts, Wine Time Gifts
Tags: air force, art, her, retirement, statue
Related products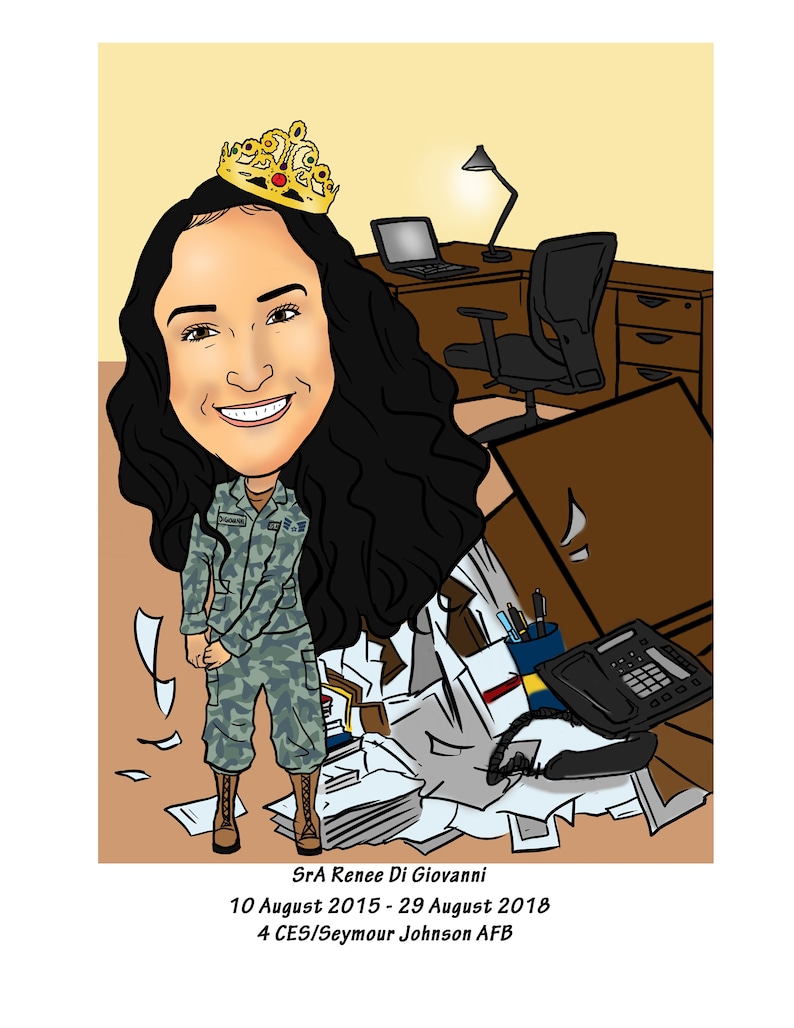 As they say, handmade stuff is gold these days, and what if you can gift your soldier their very own hand-drawn Caricature? You can customize it any way you like it and recreate a funny memory from the past which brings smiles on your soldier's face. Frame it, wrap it and gift it, your soldier is going to love you for this sweet & funny thought.