Nautical 18" U.S Navy Diving Helmet
Let the decor at your sea warrior's home speak of their glory. One such gift item that would make a remarkable, antique addition to their table would be this Nautical 18" U.S Navy Diving Helmet Mark V Glass in antique yellow finish. This 5 kg decorative item is especially fitting to their collection if they've been a diver. Don't wait for another second; get one now and put a smile on the sailor's face.
Categories: Birthday Gifts, Gifts for Navy Retirement, Graduation gifts, Grandparent Gifts, Military Couples Gifts, Military Spouse Gifts, Military wedding, Naval academy graduation gifts, Navy Boot Camp graduation gifts, Navy change of command gifts, Navy Gifts, Navy Girlfriend Gifts, Retirement gifts, Souvenirs, Table Decorations
Tags: drink glass, general, graduation, her, him, holidays, PCS, promotion, retirement
Related products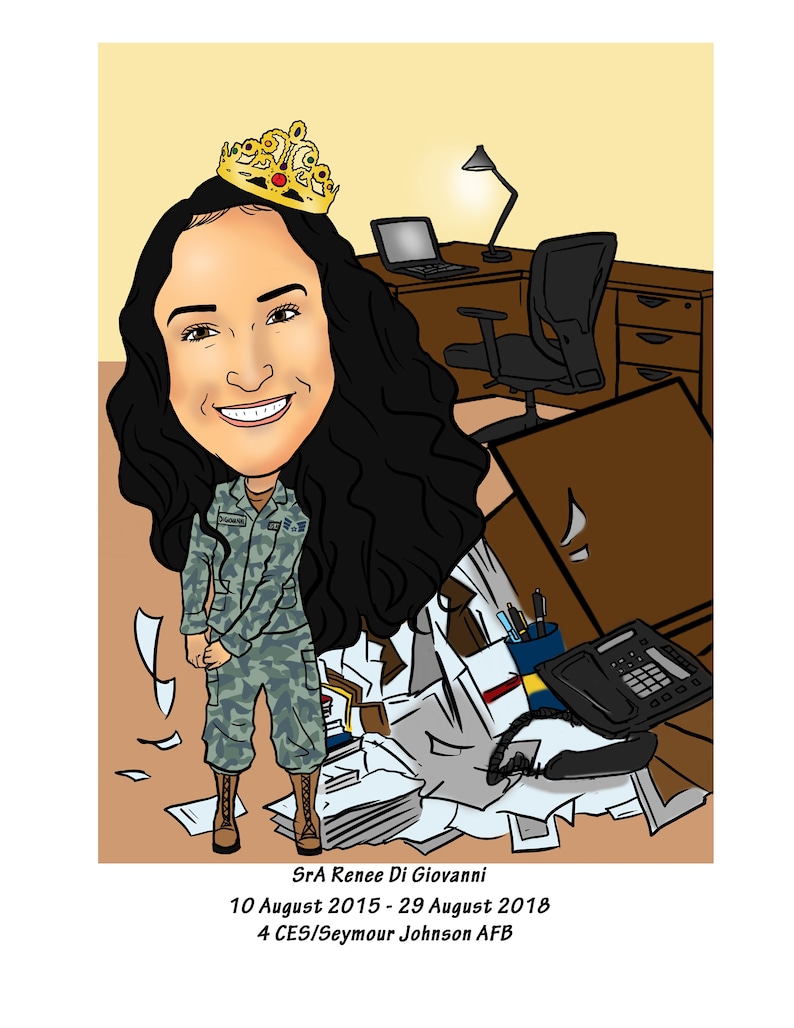 As they say, handmade stuff is gold these days, and what if you can gift your soldier their very own hand-drawn Caricature? You can customize it any way you like it and recreate a funny memory from the past which brings smiles on your soldier's face. Frame it, wrap it and gift it, your soldier is going to love you for this sweet & funny thought.