Modern Abstract Wings Art Sculpture
Does she love sculptures? Here's one she'll especially adore if she's from the US Air Force community. Made with Resin and available in two colors, it's a beautiful depiction of Abstract Wings that she can display on her living room table or bookcase. Get her one today and add an Air Force touch to her home decor.
Categories: Air force Gifts, Air Force Girlfriend, Birthday Gifts, Gifts For Her, Going Away Gifts, Grandparent Gifts, Home & Garden, Independence Day, Memorial day, Military Couples Gifts, Military wedding, Retirement gifts, Table Decorations, Thank You Gifts, Welcome home from deployment gifts
Tags: general, her, him, holidays, promotion, whiskey stones
Related products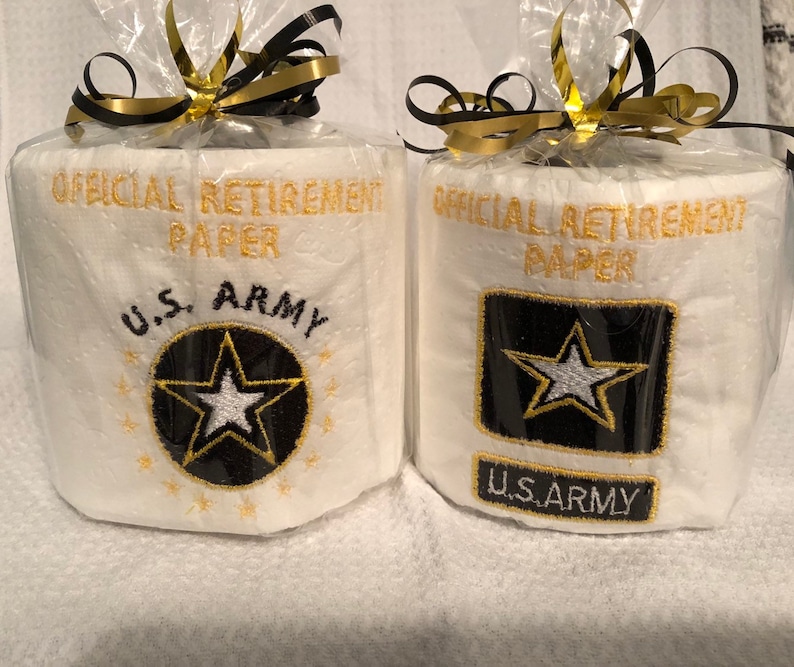 This is the very definition of a gag gift. Toilet paper rolls etched with your choice of service branch is bound to become the hit of the party. This handmade gift is just the kind of humor your soldier needs to lighten up the mood. Be that person who brings light into their life and tells them not to take everything so seriously.