Modern Abstract Wings Art Sculpture
Does she love sculptures? Here's one she'll especially adore if she's from the US Air Force community. Made with Resin and available in two colors, it's a beautiful depiction of Abstract Wings that she can display on her living room table or bookcase. Get her one today and add an Air Force touch to her home decor.
Categories: Air force Gifts, Air Force Girlfriend, Birthday Gifts, Gifts For Her, Going Away Gifts, Grandparent Gifts, Home & Garden, Independence Day, Memorial day, Military Couples Gifts, Military wedding, Retirement gifts, Table Decorations, Thank You Gifts, Welcome home from deployment gifts
Tags: general, her, him, holidays, promotion, whiskey stones
Related products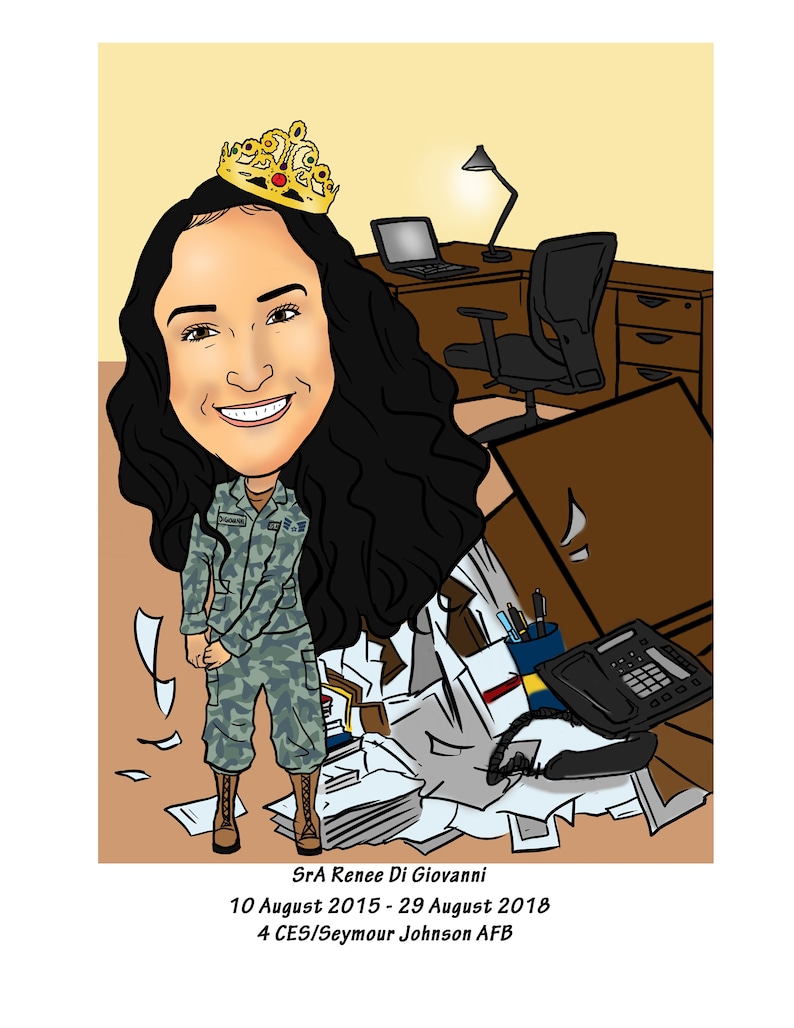 As they say, handmade stuff is gold these days, and what if you can gift your soldier their very own hand-drawn Caricature? You can customize it any way you like it and recreate a funny memory from the past which brings smiles on your soldier's face. Frame it, wrap it and gift it, your soldier is going to love you for this sweet & funny thought.