Military Tactical Backpack
Claimed to simply be the best military tactical backpack in the market, it has been built with the needs of military personnel. A backpack is a trusted friend of a soldier; always on the go wherever the duty calls. It features a reinforced grab-and-go handle, hook & loop area for nametape and flag patches along with Water-repellant coating for all weather usage.
Categories: Air force Gifts, Anniversary gifts, Army commissioning gifts, Army Gifts, Birthday Gifts, Brother Gifts, Deployment Gifts for Friend, Deployment Gifts for Friend, Gift ideas for new marines, Gift ideas for soldiers graduating basic training, Gift ideas for someone going into the military, Graduation gifts, Husband Gifts, Marine Corps Gifts, Military Deployment, Must haves for Deployment, Navy Gifts, Sports & outdoor, Travel bag
Related products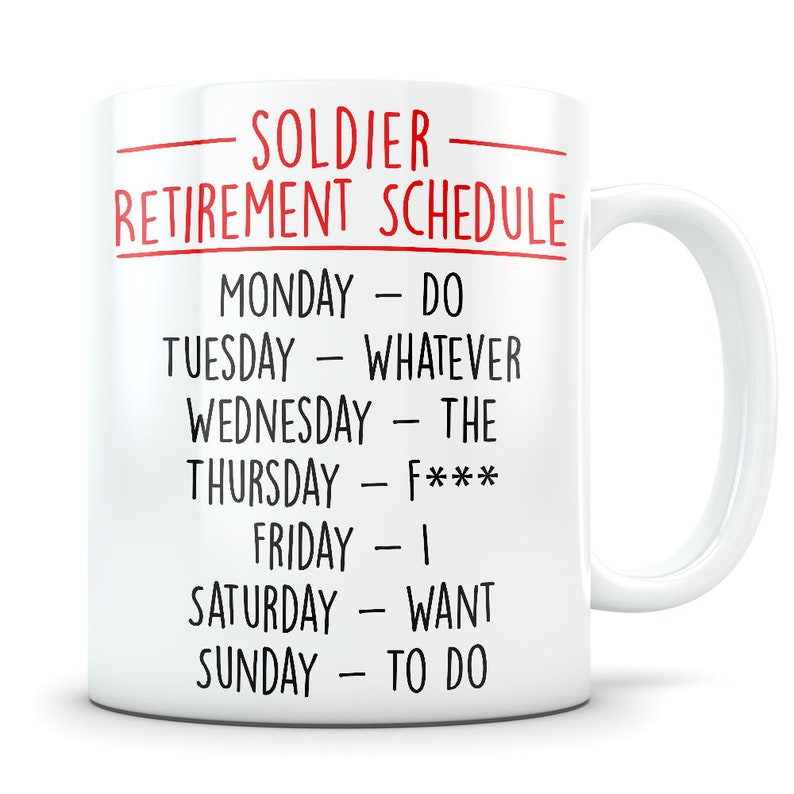 Make light-hearted fun of your retired soldier by telling them just how busy they are going to be. While at it, crack a few jokes about how the soldier was looking forward to this retirement just to do a whole lot of nothing.