Military Sword Plaque Wall Mount (NCO Sword)
Military swords are a unique piece of hardware. They are purely ceremonial in nature but stay with the soldier throughout their career. It becomes a symbol of their service to their nation and upon their retirement needs to be preserved to last generations. This unque plaque will do just that. Made with premium wood, this wall mount plaque will hold your soldier's sword beautifully. Once mounted on the wall, your soldier's pride for their service comes on full display.
Categories: Air force Gifts, Army Gifts, Gifts that support veterans, Grandparent Gifts, Home & Garden, Marine Corps Gifts, Military Shadow Box, Navy Gifts, Retirement gifts, Thank You Gifts, Wall Decorations
Tags: air force, army, her, him, marines, memories, navy, plaque, retirement
Related products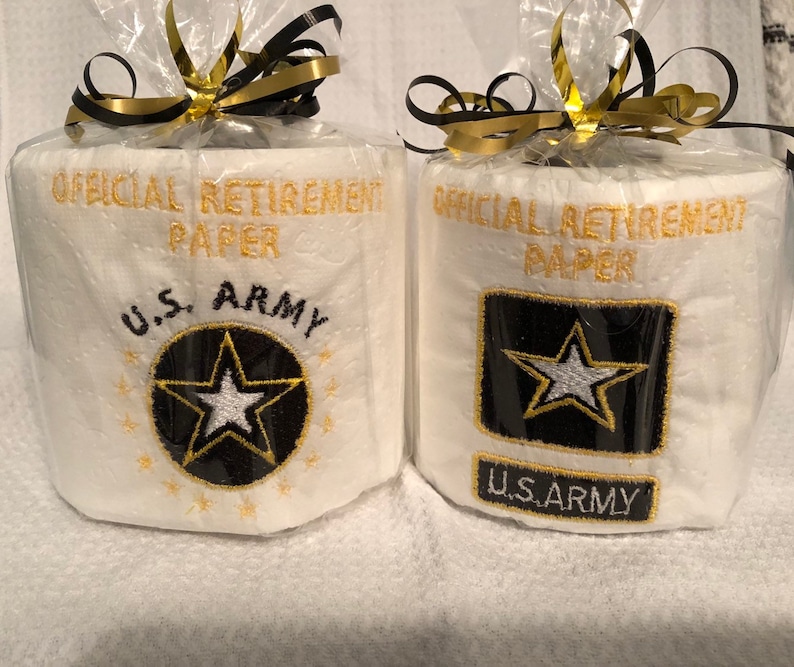 This is the very definition of a gag gift. Toilet paper rolls etched with your choice of service branch is bound to become the hit of the party. This handmade gift is just the kind of humor your soldier needs to lighten up the mood. Be that person who brings light into their life and tells them not to take everything so seriously.