Military Shadow Box with Display
Awards on display. So your retiree has won lots of awards during their service? Why keep them locked away in the cupboard? Instantly get them this Military Award Shadow Box with Display Case available with black, blue, or red felt. With this shadow box, they can show off their achievements for everyone to see together with the 3″x5″ US flag as a token of their patriotism.
Categories: Air force Gifts, Air Force Girlfriend, Army Gifts, Army Girlfriend Gifts, Grandparent Gifts, Husband Gifts, Marine Corps Gifts, Marines Girlfriend Gifts, Military Couples Gifts, Military Shadow Box, Military Spouse Gifts, Navy Gifts, Navy Girlfriend Gifts, Personalized Gifts, Retirement gifts, Wall Decorations
Tags: air force, army, her, him, marines, navy, retirement, shadow box
Related products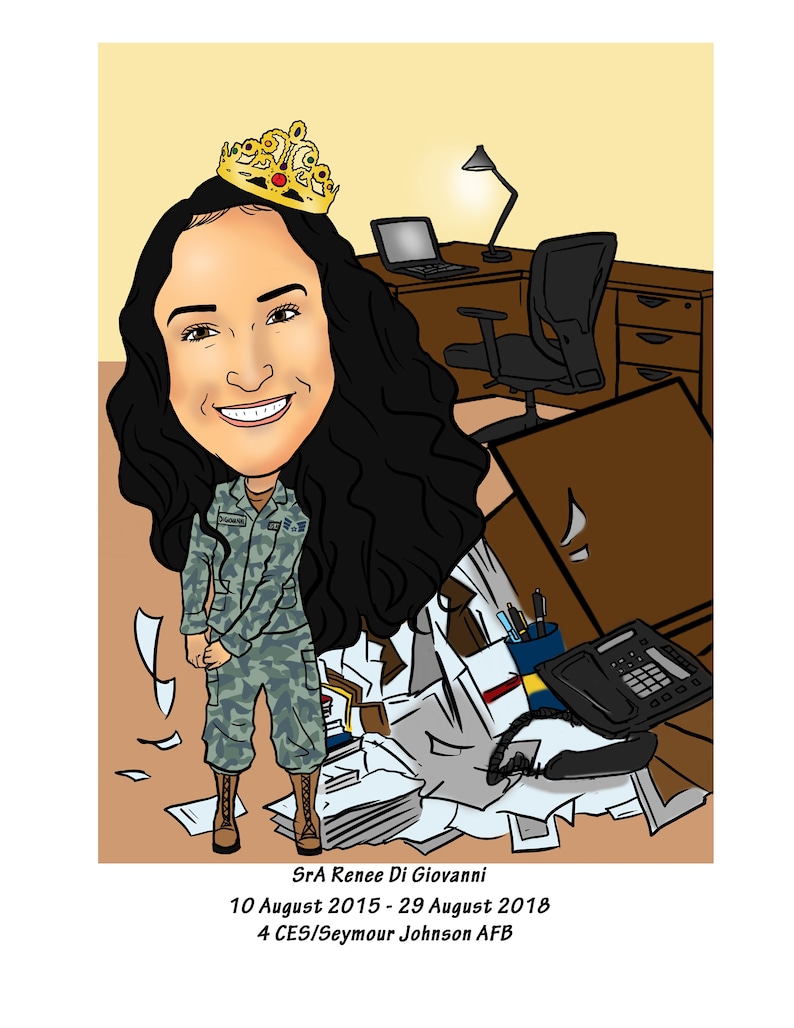 As they say, handmade stuff is gold these days, and what if you can gift your soldier their very own hand-drawn Caricature? You can customize it any way you like it and recreate a funny memory from the past which brings smiles on your soldier's face. Frame it, wrap it and gift it, your soldier is going to love you for this sweet & funny thought.