Marines Keepsake Box
One of the most thoughtful gift ideas for your US Marine retiree is this keepsake box. Their most treasured memories and achievements from their time in the Marine deserve a special spot. There's a large Marine medallion on the lid of this 45″ X 19″ X 5′ wooden box.The box carries ample space to store their treasured items so get one now.
Categories: Home & Garden, Marine Corps Gifts, Military Shadow Box, Personalized Gifts, Retirement gifts, Thank You Gifts, Wall Decorations
Tags: her, him, marines, retirement, shadow box
Related products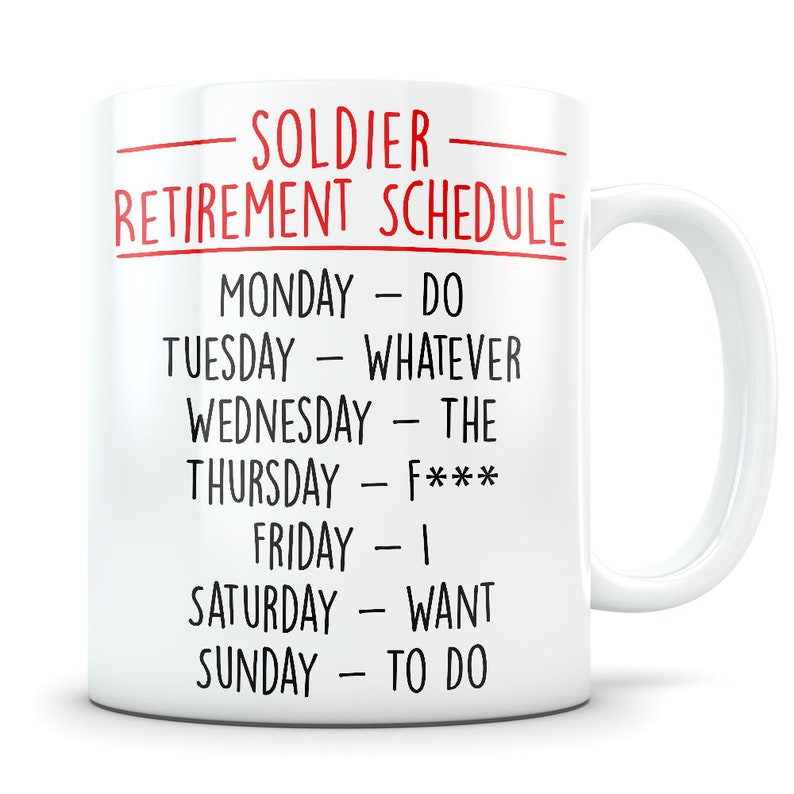 Make light-hearted fun of your retired soldier by telling them just how busy they are going to be. While at it, crack a few jokes about how the soldier was looking forward to this retirement just to do a whole lot of nothing.