Marine Corps Modern Artwork
Honor your devil dog with this awesome modern canvas wall art. Made with love from the folks at the Tumovo, this decoration will make your Marine speechless. With EGA in the front and their navy blue in the back, it's perfect for hanging in the home or office.
Categories: Brother Gifts, Fourth of July, Gift ideas for new marines, Gifts that support veterans, Going Away Gifts, Graduation gifts, Grandparent Gifts, Home & Garden, Husband Gifts, Marine Corps Gifts, Military Couples Gifts, Patriotic Crafts Gifts, Retirement gifts, Wall Decorations
Tags: canvas portrait, graduation, her, him, holidays, marines, promotion, retirement
Related products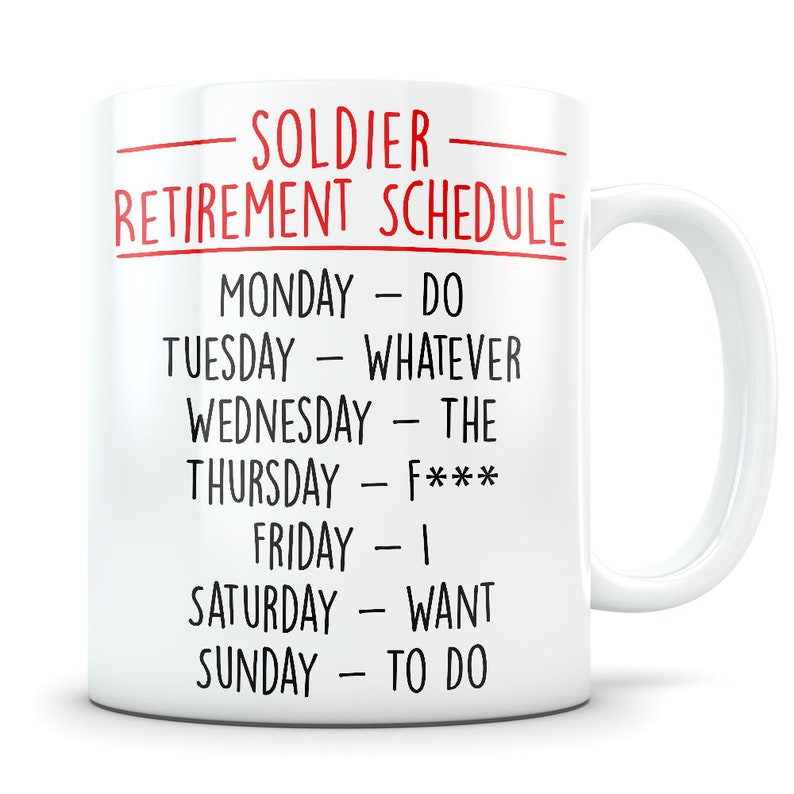 Make light-hearted fun of your retired soldier by telling them just how busy they are going to be. While at it, crack a few jokes about how the soldier was looking forward to this retirement just to do a whole lot of nothing.