Marine Corps Flask-Matte Black
A quality flask is something everyone wants and needs. What makes this one stand out is that it has been personalized for the USMC. With Matte black color and laser engraved EGA & Marine chant, this flask is a must-have for any Marine. Made by a hard-working veteran company, they exactly know what a Marine wants. Gift it to your Marine, and they will surely love it.
Categories: Air Force Girlfriend, Anniversary gifts, Army commissioning gifts, Army Girlfriend Gifts, Army Wives Gifts, Birthday Gifts, Brother Gifts, Cheer Gifts, Food & drinks, Food Gifts, Gift ideas for new marines, Gifts for Navy Retirement, Going Away Gifts, Graduation gifts, Husband Gifts, Marine Corps Gifts, Marines Girlfriend Gifts, Military Couples Gifts, Military retirement Gag Gifts, Military Retirement gifts for spouse, Naval academy graduation gifts, Navy Boot Camp graduation gifts, Patriotic Crafts Gifts, Retirement gifts, Thank You Gifts, Welcome home from deployment gifts, Wine Time Gifts
Tags: care package, deployment, graduation, her, him, holidays, marines, mug, retirement
Related products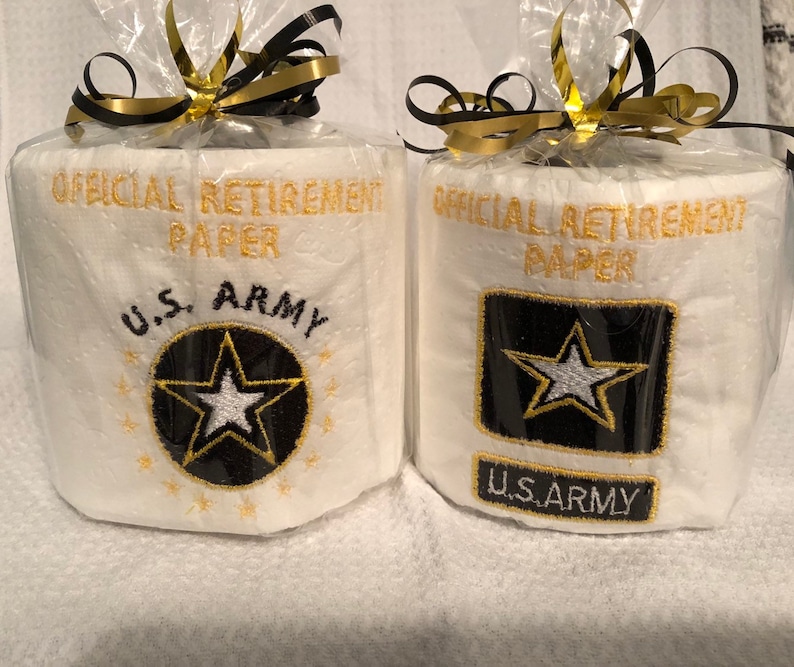 This is the very definition of a gag gift. Toilet paper rolls etched with your choice of service branch is bound to become the hit of the party. This handmade gift is just the kind of humor your soldier needs to lighten up the mood. Be that person who brings light into their life and tells them not to take everything so seriously.