Marine Corps Flask-Matte Black
A quality flask is something everyone wants and needs. What makes this one stand out is that it has been personalized for the USMC. With Matte black color and laser engraved EGA & Marine chant, this flask is a must-have for any Marine. Made by a hard-working veteran company, they exactly know what a Marine wants. Gift it to your Marine, and they will surely love it.
Categories: Air Force Girlfriend, Anniversary gifts, Army commissioning gifts, Army Girlfriend Gifts, Army Wives Gifts, Birthday Gifts, Brother Gifts, Cheer Gifts, Food & drinks, Food Gifts, Gift ideas for new marines, Gifts for Navy Retirement, Going Away Gifts, Graduation gifts, Husband Gifts, Marine Corps Gifts, Marines Girlfriend Gifts, Military Couples Gifts, Military retirement Gag Gifts, Military Retirement gifts for spouse, Naval academy graduation gifts, Navy Boot Camp graduation gifts, Patriotic Crafts Gifts, Retirement gifts, Thank You Gifts, Welcome home from deployment gifts, Wine Time Gifts
Tags: care package, deployment, graduation, her, him, holidays, marines, mug, retirement
Related products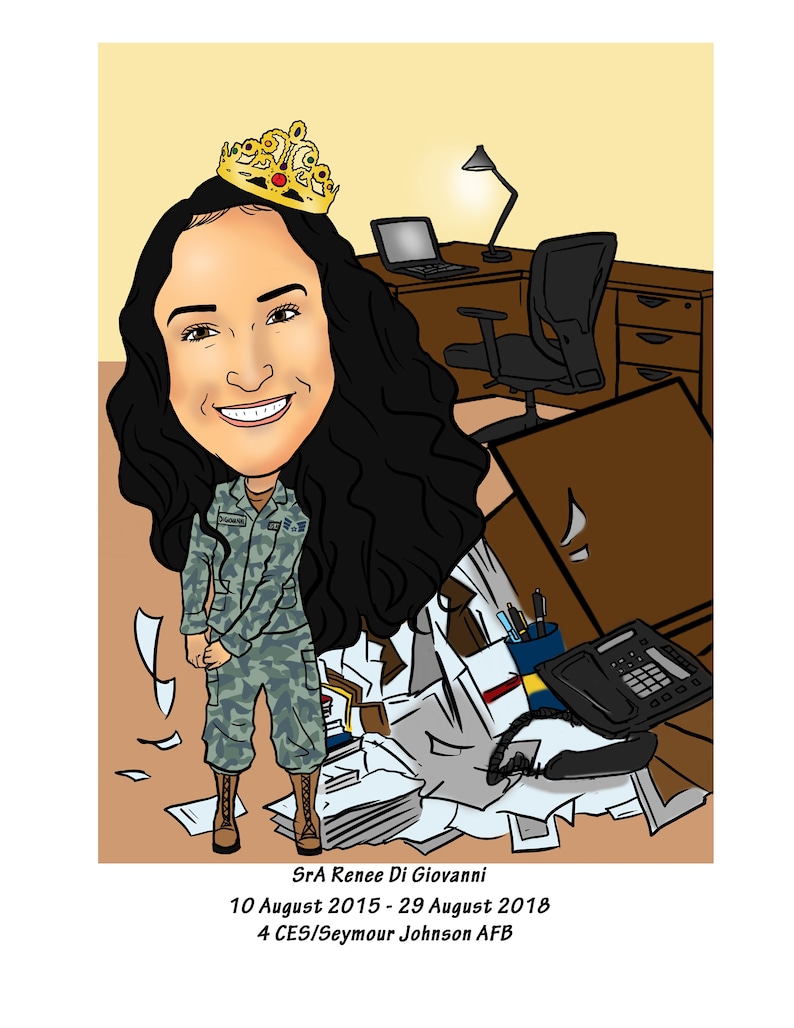 As they say, handmade stuff is gold these days, and what if you can gift your soldier their very own hand-drawn Caricature? You can customize it any way you like it and recreate a funny memory from the past which brings smiles on your soldier's face. Frame it, wrap it and gift it, your soldier is going to love you for this sweet & funny thought.