Marine Corps Cufflinks & Tie-tack
Perfect gift for a classy Marine. Beautifully designed Cufflinks and tie tack to go with any suit of your devil dog. Packed neatly in a velvet box, this is the quintessential gift choice.
Categories: Anniversary gifts, Birthday Gifts, Brother Gifts, Clothing, Gift ideas for new marines, Gifts For Him, Going Away Gifts, Graduation gifts, Husband Gifts, Independence Day, Marine Corps Gifts, Memorial day, Men's Formalwear, Military wedding, Retirement gifts, Thank You Gifts
Tags: ciggs & tobacco, deployment, graduation, her, him, holidays, navy, PCS, promotion, retirement
Related products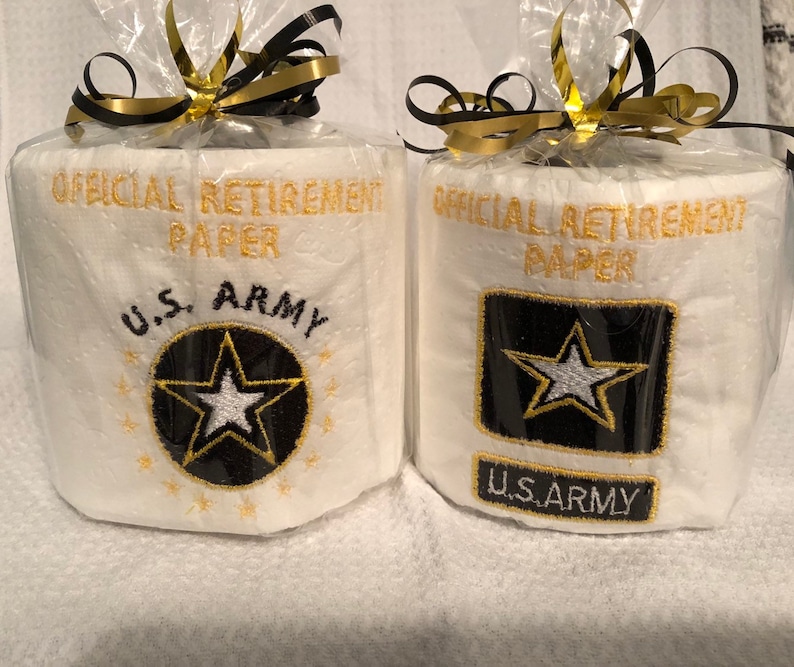 This is the very definition of a gag gift. Toilet paper rolls etched with your choice of service branch is bound to become the hit of the party. This handmade gift is just the kind of humor your soldier needs to lighten up the mood. Be that person who brings light into their life and tells them not to take everything so seriously.