LEATHERMAN – Wingman Multitool
Always ready. Fixing a broken doorknob at home or fixing a defect on the field, your serviceman must be prepared for everything. Order a LEATHERMAN – Wingman Multitool for them today so that they have just about everything they'll ever need always in their pocket. The compactness of the design means that they can carry it everywhere with them and the solid 25-year warranty means it?s going to last them almost forever.
Categories: Air force basic training graduation gift ideas, Air force Gifts, Air force officer commissioning gifts, Army commissioning gifts, Army Gifts, Birthday Gifts, Brother Gifts, Deployment Gifts for Friend, Everyday Carry, Gift ideas for new marines, Gift ideas for soldiers graduating basic training, Graduation gifts, Hiking Equipment, Husband Gifts, Marine Corps Gifts, Military Deployment, Military Spouse Gifts, Naval academy graduation gifts, Navy Boot Camp graduation gifts, Navy Gifts, Retirement gifts, Sports & outdoor, sports gifts, Travel Gadgets
Tags: deployment, general, graduation, her, him, holidays, outdoor, promotion, retirement, survival, tools
Related products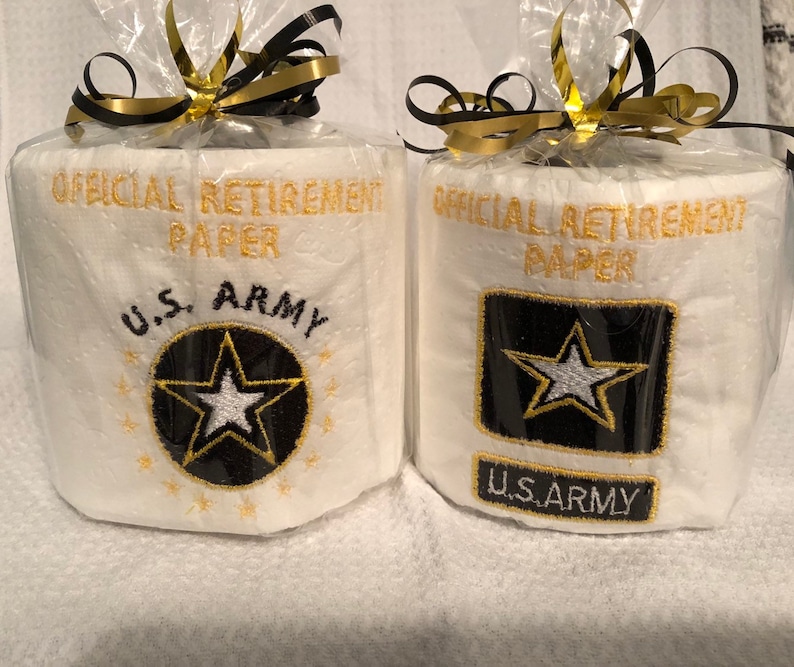 This is the very definition of a gag gift. Toilet paper rolls etched with your choice of service branch is bound to become the hit of the party. This handmade gift is just the kind of humor your soldier needs to lighten up the mood. Be that person who brings light into their life and tells them not to take everything so seriously.