Leather Air Force Scrapbook
Here's a scrapbook that your Air warrior will love being presented with on their retirement. This Leather Air Force Scrapbook carries the US Air Force logo on the blue cover and includes multiple picture inserts. Now they can organize all her treasured pictures from days of her services in the US Air Force safe and organized. Order it for them right away and help secure here beautiful memories.
Categories: Air force Gifts, Air Force Girlfriend, Anniversary gifts, Birthday Gifts, Brother Gifts, Going Away Gifts, Graduation gifts, Grandparent Gifts, Husband Gifts, Military Couples Gifts, Military Spouse Gifts, Military wedding, Personalized Gifts, Retirement gifts, Scrapbook Albums, Stationary & hobby supplies, Thank You Gifts
Tags: air force, her, him, personalized, retirement, scrapbook
Related products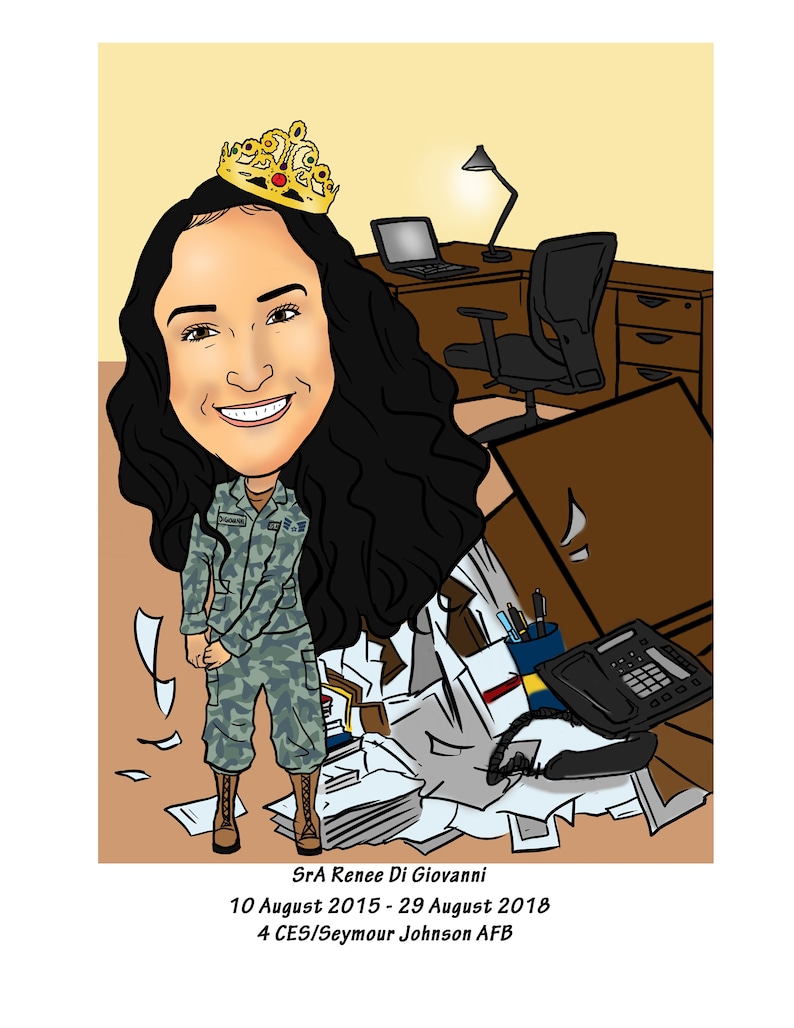 As they say, handmade stuff is gold these days, and what if you can gift your soldier their very own hand-drawn Caricature? You can customize it any way you like it and recreate a funny memory from the past which brings smiles on your soldier's face. Frame it, wrap it and gift it, your soldier is going to love you for this sweet & funny thought.