Kurt Adler Personalized Officially Licensed U.S. Army Soldier statue
Why not memorialize your favourite soldier with a statue forever? This Kurt Adler soldier is a beautifully crafted 4 inch statue made of rasin. This masterpiece can be personalized as per your wish and can have emblems or your soldier's patch to make it more memorable. It can be attached to a christmas tree or placed perfectly on the mantle. Your soldier will love this thoughtful and personalized gift for times to come.
Categories: Army commissioning gifts, Army Gifts, Brother Gifts, Cheer Gifts, Gag Gifts | Funny Gifts, Gift ideas for soldiers graduating basic training, Gift ideas for someone going into the military, Going Away Gifts, Graduation gifts, Grandparent Gifts, Home & Garden, Husband Gifts, Military retirement Gag Gifts, Military wedding, Patriotic Crafts Gifts, Personalized Gifts, Retirement gifts, Table Decorations, Thank You Gifts, Welcome home from deployment gifts
Tags: general, graduation, him, holidays, PCS, personalized, promotion, retirement, suiting
Related products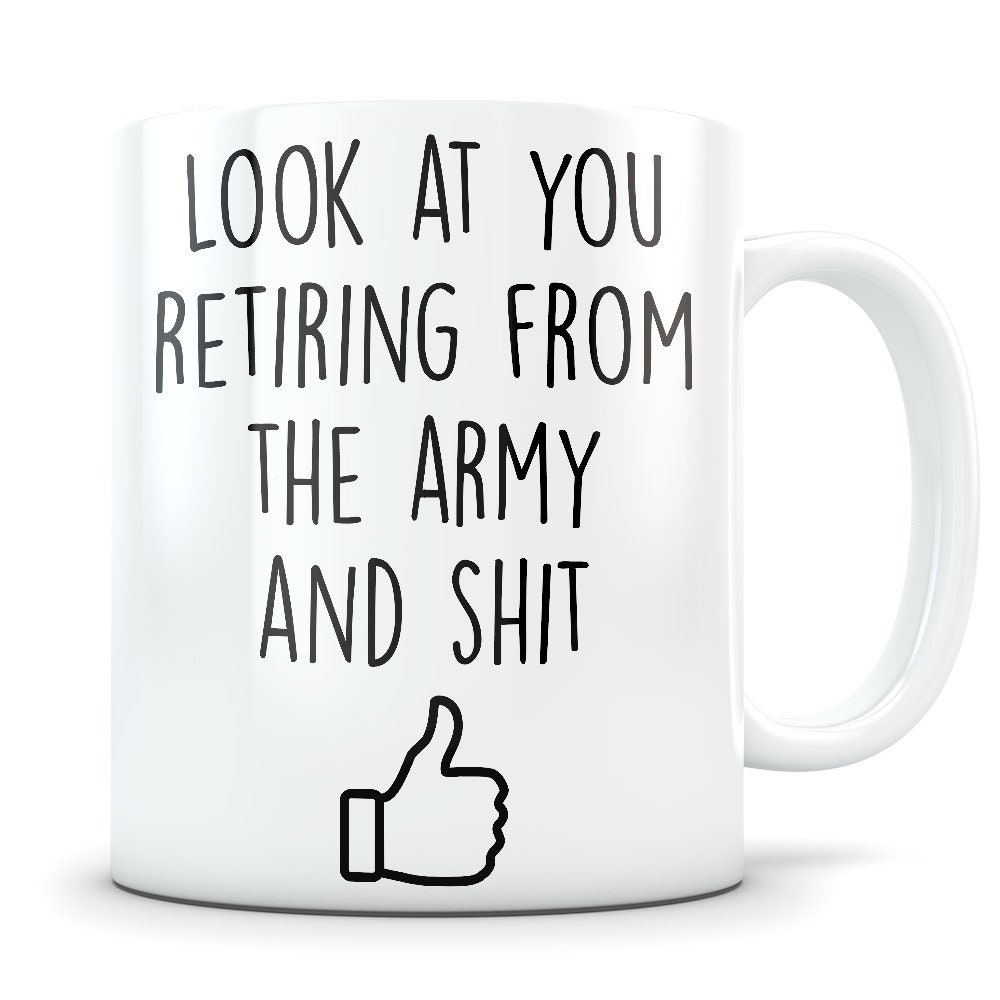 A fun little downplaying act is also amusing, and this mug does that entirely. While your soldier buddy is retiring, this mug will amusingly remind them that those that know him best will always cherish his younger more carefree version. While doing so, a little insulting is never uncalled for!