Hot-Z Golf US Military Air Force Cart Bag
Air Force Hole in Ones. Carry your USAF pride with you around the golf course. Make your loved one stand out in the next tournament or casual game with your friends with this lightweight, stylish golf cart bag. Watch them receive praises from others when they see the Air Force Blue running through veins. This beautiful golf bag is sure to look stylish and functional on the course. For anyone who golfs and is serving or previously served our great country.
Categories: Air force Gifts, Anniversary gifts, Birthday Gifts, Fitness Gear | Workout Gear, Gifts that support veterans, Grandparent Gifts, Husband Gifts, Independence Day, Memorial day, Men Health, Military wedding, Retirement gifts, Sports & outdoor, sports gifts, Thank You Gifts, Welcome home from deployment gifts
Tags: decanter, general, graduation, her, him, holidays, promotion, retirement
Related products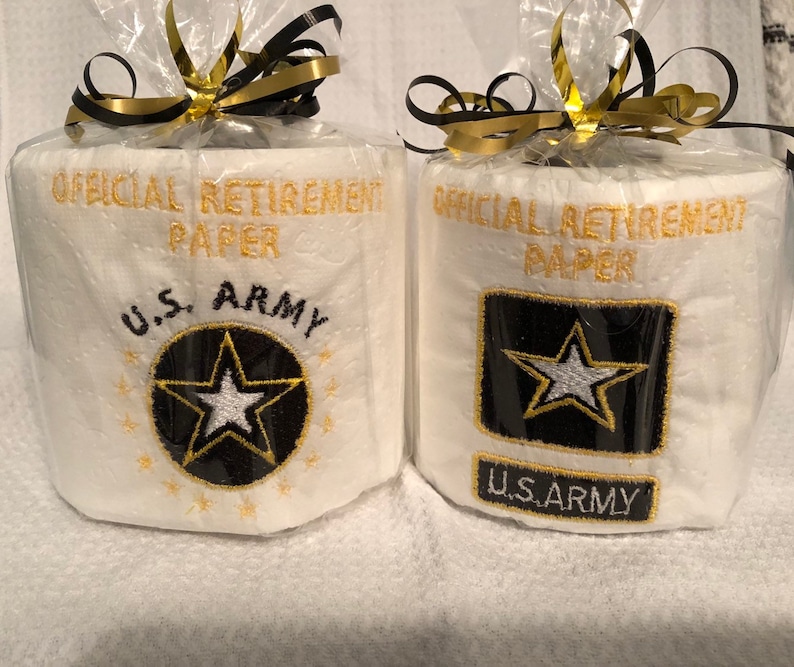 This is the very definition of a gag gift. Toilet paper rolls etched with your choice of service branch is bound to become the hit of the party. This handmade gift is just the kind of humor your soldier needs to lighten up the mood. Be that person who brings light into their life and tells them not to take everything so seriously.