Hero Air Force Logo Flag CANVAS Home Decor
Representing American Glory. Looking for that special gift for your USAF warrior? What better way than to have your heroes name placed proudly in front of the US flag and powerful Air Force logo. It's the perfect combination. of American honor & pride! This ready to hang canvas wall art will send out an inspiring message to everyone. Your Airman/ woman will already feel like a million bucks with this beautiful frame hanging next to their bed. Give your service member the gift of inspiration, so they can proudly represent the new generation of patriots who are committed to our great nation. Perfect for graduation, promotion and retirement ocassions.
Categories: Air force basic training graduation gift ideas, Air force Gifts, Air Force Girlfriend, Air force officer commissioning gifts, American Flag Gifts, Brother Gifts, Gift ideas for military promotion, Gifts that support veterans, Graduation gifts, Home & Garden, Husband Gifts, Military Spouse Gifts, Patriotic Crafts Gifts, Retirement gifts, Thank You Gifts, Wall Decorations
Tags: air force, canvas portrait, graduation, her, him, promotion, retirement
Related products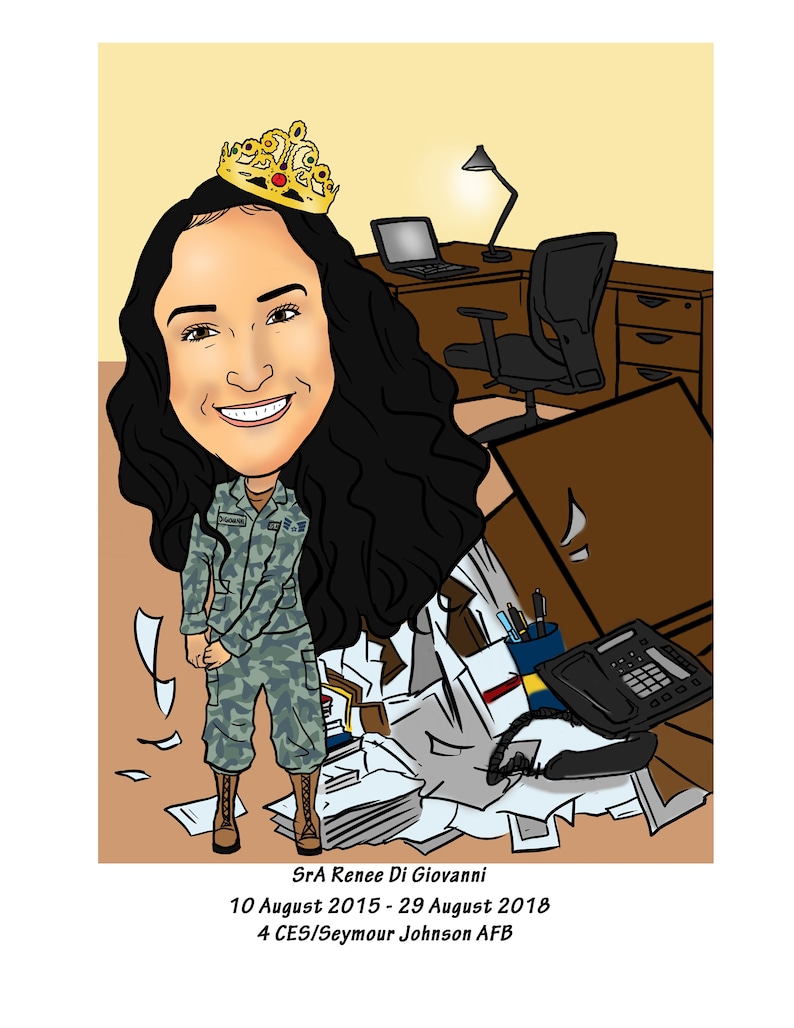 As they say, handmade stuff is gold these days, and what if you can gift your soldier their very own hand-drawn Caricature? You can customize it any way you like it and recreate a funny memory from the past which brings smiles on your soldier's face. Frame it, wrap it and gift it, your soldier is going to love you for this sweet & funny thought.