Grunt Style I Got Your Six Men's T-Shirt
Brotherhood is all a Marine knows. They will give their life for a brother in a heartbeat and this is how the cycle works. Just wearing this T-shirt reinforces their oath and it's awesome design takes this emotion to the next level. This authentic Grunt style wear is covered by their special 'beer guarantee'. Favorite among Marines. Semper Fi!
Categories: Anniversary gifts, Army commissioning gifts, Birthday Gifts, Brother Gifts, Clothing, Fourth of July, Gift ideas for new marines, Gift ideas for soldiers graduating basic training, Gifts For Him, Graduation gifts, Husband Gifts, Marine Corps Gifts, Men's Casual Wear, Men's Graphic Tees, Military Spouse Gifts, Naval academy graduation gifts, Navy Boot Camp graduation gifts, Thank You Gifts
Tags: graduation, him, holidays, marines, PCS, retirement, t-shirt
Related products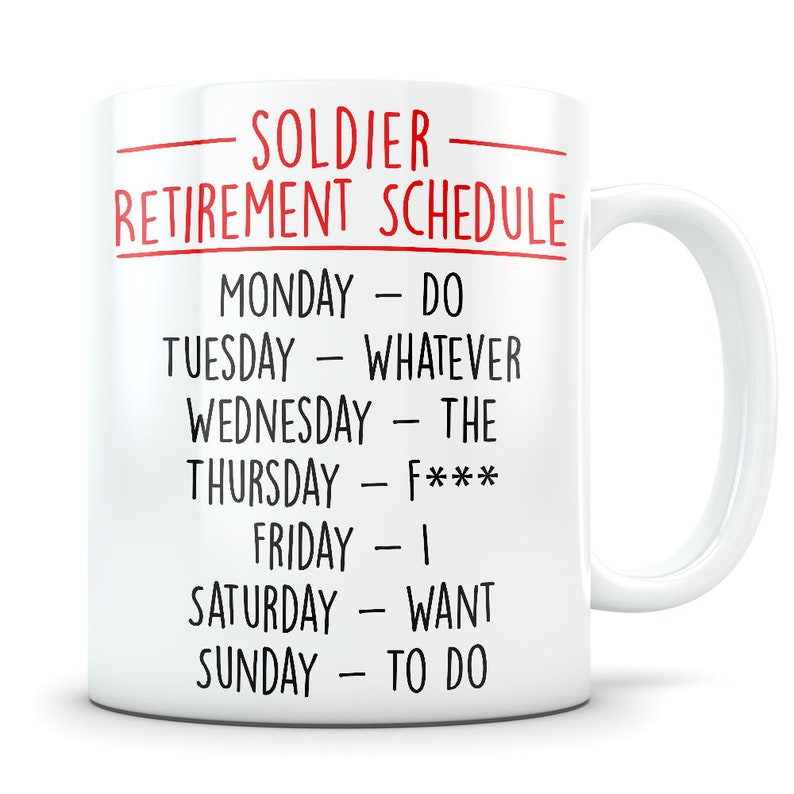 Make light-hearted fun of your retired soldier by telling them just how busy they are going to be. While at it, crack a few jokes about how the soldier was looking forward to this retirement just to do a whole lot of nothing.