Gray Chief's Creed Challenge Coin Display
Organize your collections. Does your Navy Chief hold possession of an extensive coin collection but has no presentable storage or display for it? If so, what they would love to see on their mantlepiece or display rack is this Gray Chief's Creed Challenge Coin Display. With Navy Chief's creed engraved in wood at one end and a capacity to hold over 30 challenge coins at a time, get one right away before they are all sold out!
Categories: American Flag Gifts, Brother Gifts, Gifts for Navy Retirement, Husband Gifts, Military Shadow Box, Navy Gifts, Navy Girlfriend Gifts, Retirement gifts, Table Decorations
Tags: coins, her, him, holidays, navy, retirement
Related products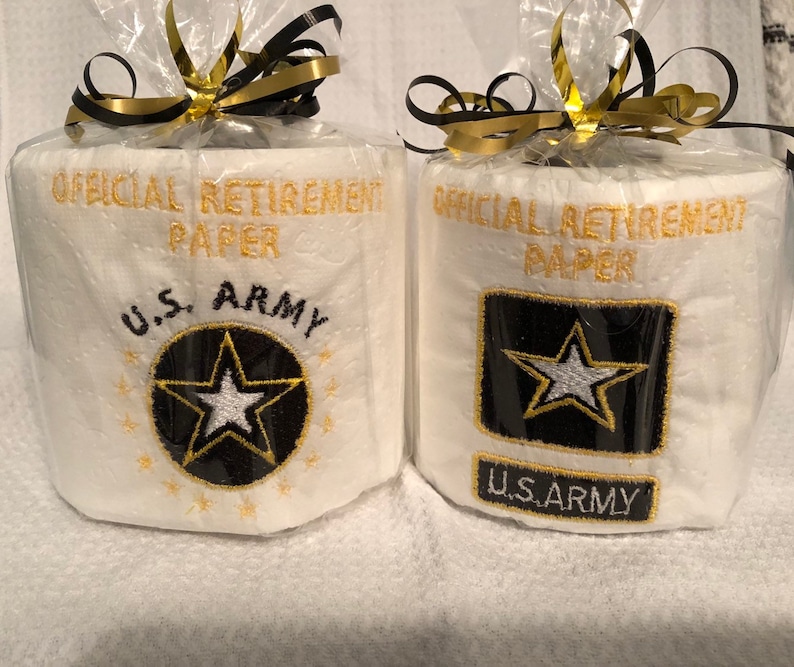 This is the very definition of a gag gift. Toilet paper rolls etched with your choice of service branch is bound to become the hit of the party. This handmade gift is just the kind of humor your soldier needs to lighten up the mood. Be that person who brings light into their life and tells them not to take everything so seriously.