Funny Coffee Mug – Look at you retiring from Army and Shit
A fun little downplaying act is also amusing, and this mug does that entirely. While your soldier buddy is retiring, this mug will amusingly remind them that those that know him best will always cherish his younger more carefree version. While doing so, a little insulting is never uncalled for!
Categories: Army Gifts, Army Girlfriend Gifts, Army Wives Gifts, Brother Gifts, Coffee Mugs Gifts, Food & drinks, Gag Gifts | Funny Gifts, Grandparent Gifts, Husband Gifts, Military retirement Gag Gifts, Military Spouse Gifts, Retirement gifts, Souvenirs
Tags: army, funny, her, him, mug, retirement
Related products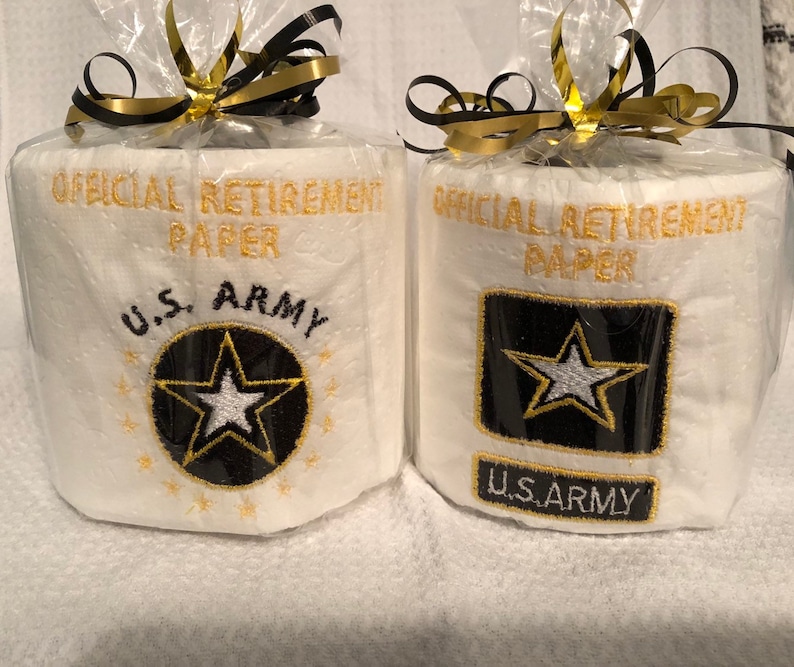 This is the very definition of a gag gift. Toilet paper rolls etched with your choice of service branch is bound to become the hit of the party. This handmade gift is just the kind of humor your soldier needs to lighten up the mood. Be that person who brings light into their life and tells them not to take everything so seriously.