Fixed Blade Tactical Knife
A fixed blade tactical knife serves a variety of purposes for any professional soldier; be it self protection, survival or plain old home repairs. This devilishly handsome blade other than its looks sports a 440 stainless steel black tanto blade. Equipped with G10 handle, a solid grip is guaranteed even in the wettest of conditions. Overall 11-inch in length, this knife can make a hell of an improvement in your soldier?s kit.
Categories: Army commissioning gifts, Army Gifts, Birthday Gifts, Brother Gifts, Deployment Gifts for Friend, Everyday Carry, Gift ideas for new marines, Gift ideas for soldiers graduating basic training, Gifts for Navy Retirement, Graduation gifts, Grandparent Gifts, Hiking Equipment, Husband Gifts, Marine Corps Gifts, Military Deployment, Military Spouse Gifts, Must haves for Deployment, Naval academy graduation gifts, Navy Boot Camp graduation gifts, Retirement gifts, Sports & outdoor
Related products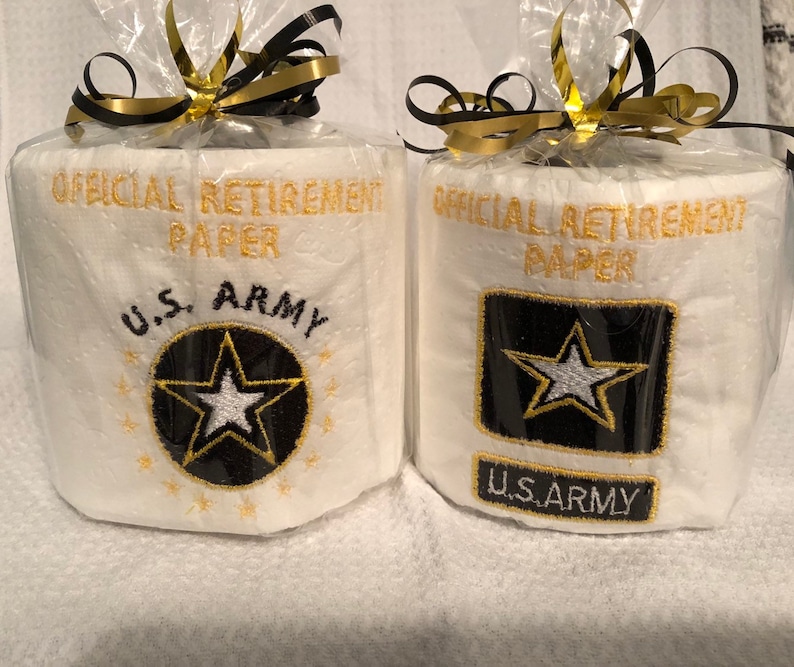 This is the very definition of a gag gift. Toilet paper rolls etched with your choice of service branch is bound to become the hit of the party. This handmade gift is just the kind of humor your soldier needs to lighten up the mood. Be that person who brings light into their life and tells them not to take everything so seriously.